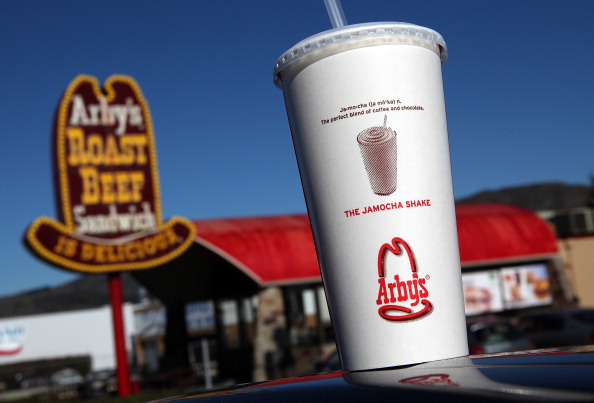 This would have never happened at Wendy's. (Via Getty Images)
And now, the most pathetic first date story ever told. A man took a woman on a date to Arby's and it ended in a $2 robbery.
Jeffrey Mack, 23, a man trying to date online in North Plains, Oregon, and Heather Dureen Hegre, 20, a woman whose name could be confused with a palindrome, decided to meet in person after connecting on the free dating website meetme.com.
They say the first time you meet someone from online it should be at a public spot, and the two really nailed that by agreeing to meet up at a local Arby's. No one would recommend getting in a car with a stranger, and yet, that's what Hegre did. KCRA reports that Hegre joined Mack in his car so he could take her through the drive-thru.
Mack was the complete gentleman, though, and bought her a milkshake (nothing for himself, thanks). He paid the teller with a five dollar bill and put his two dollars change back in his wallet on the dash. That's when Hegre snatched his wallet and ran away into the night with it, revved up like a deuce.
Cops later tracked Hegre to her mini-van, where she apparently does a lot of drugs. Among a mess of hypodermic needles, jars of hash oil, and maybe a little meth, police found Mack's wallet still containing the two dollars. It was all the money he had.