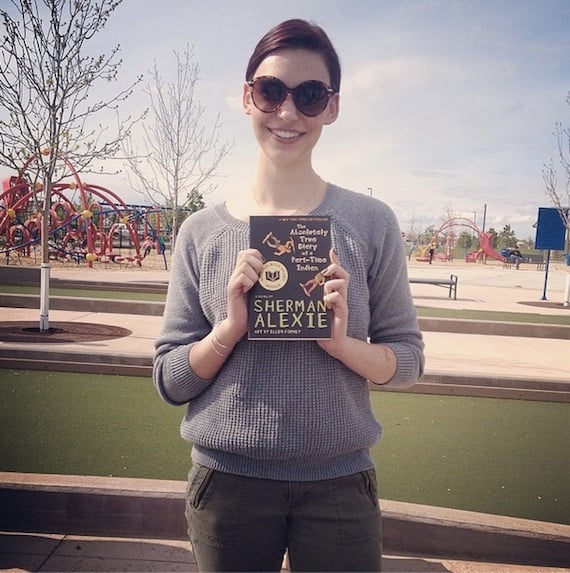 Why is it so much easier to get kids to take a stand on books they're not assigned in class?
(via rediscoveredbooks on Instagram)
This is Brady Kissel, who organized her classmates to hand out over 300 copies of The Absolutely True Diary of a Part-Time Indian, which (some of) their dumb parents got pulled from Idaho's Meridian school district.
The school board sided with a band of angry parents against a petition from more than 350 students to keep the book in the 10th grade curriculum. In response, the Rediscovered Books bookstore (and generous supporters from around the country) coordinated with Kissel and provided 350 free books, one for each of the petition signers.
Hand-out day went great, with 315 of the copies being distributed, but it was marred by a visit from police officers who had been called by parents "concerned about teenagers picking up a copy of the book without having a parent's permission."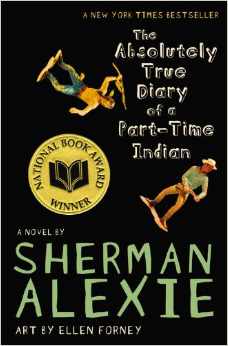 Any book that casts doubt on cowboy action figures should be banned outright!
The Absolutely True Diary of a Part-Time Indian is the story of a teenager who moves from the Spokane Indian Reservation to a white high school where "the only other Indian is the school mascot." It won the National Book Award. It's pretty universally considered a great book and a frank coming-of-age tale dealing with bullying, alcholism at home, being an outsider in America, and there's also "references to masturbation."