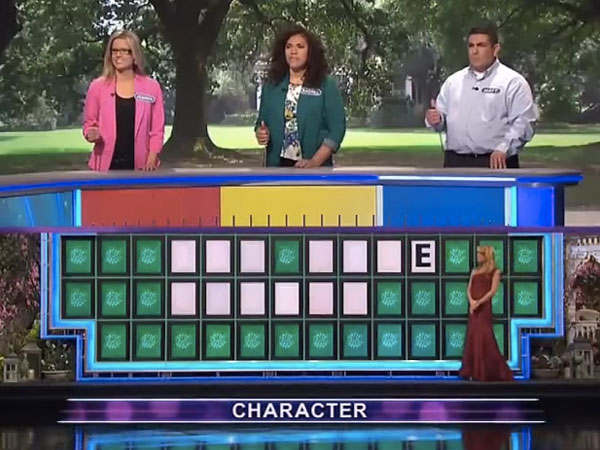 E.
That's all you get — just an E.
Before you look down at the video below—which unfortunately gives away the answer in its embed image, so be careful not to scroll down too far—see if you can figure out this word puzzle with the same scant clues given to Malvern, Pennsylvania's Matt DeSanto on Friday's episode of Wheel of Fortune.
Category: Character
Letters: _ _ _ . _ _ _ E . _ _ _ _ _ _

That's it. Good luck.
Once you've given up, you can check out the video below to see how much smarter/luckier DeSanto is than you:
Don't feel too bad if you didn't figure it out as easily as this guy did. He went on to solve every single puzzle in the show—before tanking in the bonus round—and walked away with more than $90K. He's working on a whole other level.