Some dads won't let their kid get a tattoo. Others get their tattoos designed by their kid.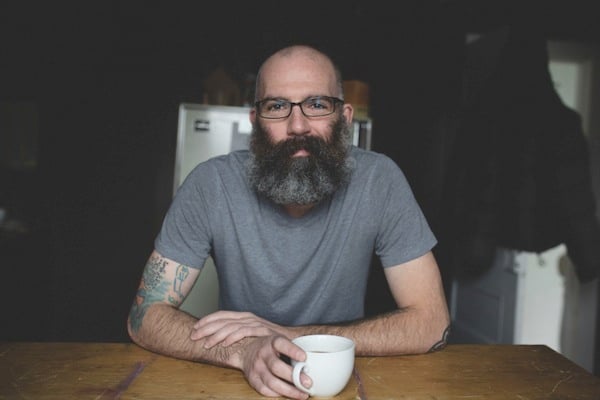 Redefining what it means to be a cool dad. (Chance Faulkner Photography)

Keith Anderson of Peterborough, Ontario, is a pretty cool dad—and not only because of his tremendously admirable beard.
Every year, Anderson gets a tattoo on his right arm of a doodle drawn by his son, Kai. He got the first when Kai was 5 (of a daisy drawing from when his son was 4) and now Kai is 11. Over the years, Anderson has gotten a robot, a seahorse (below), a maple leaf, an abstract stained glass image (above), and more.
Photographer Chance Faulkner recently interviewed Anderson and took these photographs capturing Kai's art and Anderson's awesome project. Anderson told Faulkner: "No one I know has ever heard of tattooing original kid art before, and it's a lot of fun."
Not only does Anderson let his son design his tattoos, recently Kai has gotten to help with the actual process of tattooing. "He loves it," says Anderson.
If that doesn't sound like an 11-year-old boy's dream, I don't know what does.
Anderson says people ask him when he'll stop the project. He's not worried about running out of space—"I'll just get him to draw smaller pictures"—so he plans to keep getting the tattoos for as long as his son thinks it's fun.
I'm guessing that's a long time.