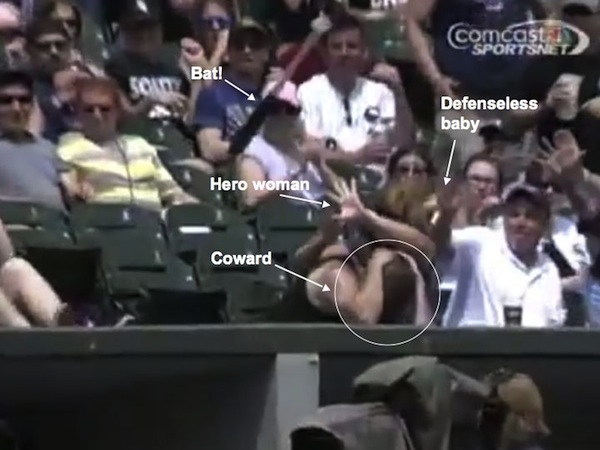 Anatomy of an act of heroism.
It's a shame that the superhero name Batgirl is already taken, because this baseball stand hero deserves that pseudonym. Yesterday, Eileen Depesa, a White Sox fan, showed the kind of heroism that's otherwise missing from U.S. Cellular Field this season (sorry, White Sox fans. Also sorry for the amount of research I had to do for that lame joke).
During the second inning of a game against the Cleveland Indians, Tyler Flowers lost control of the bat. It flew over the dugout, bouncing once before heading into the stands. Depesa's male friends ducked for cover, but she was determined to stop the bat from hitting the baby behind her. She caught the bat one-handed, and the crowd went wild.
Unfortunately, Depesa had to return the bat, but luckily the baby was fine. All in a day's work for Batgirl.
(by Shira Rachel Danan)