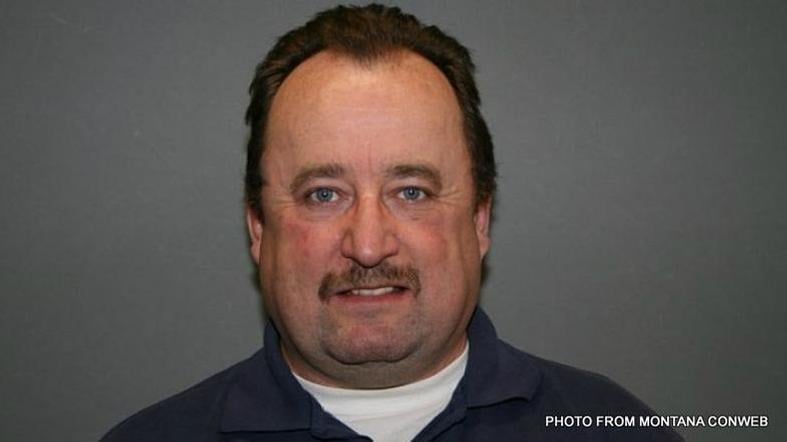 Please help me tie my shoes.
This dude from Butte (I didn't name the place), Montana just got bailed out of jail after calling cops on a stripper who refused to have sex with him.
William McDaniel, 53, gave $350 to a stripper at Sage Brush Sam's for a private dance, and then decided she was a criminal when she wouldn't go cowgirl on his pocket bull.
This is the kind of guy that takes his shirt off to pee. I bet the call went like this:
[RING RING]
Police: Butte Police.
McDaniel: Yeah, hi. I'm at a strip club and this woman won't go halvsies on my plate of french fries.
Police: What did you just say?
McDaniel: I'm trying to pay a stripper to have sex with me.
Police: Be right there.
This is the kind of guy that pours the milk before the cereal. Did he think prostitution suddenly became legal the second this dancer got his dong hard? McDaniel was obviously arrested for soliciting prostitution and for paying way too much for a private dance.
He had no business being with a stripper anyway. A man like that should be with a woman as smart as he is.
(by Myka Fox)