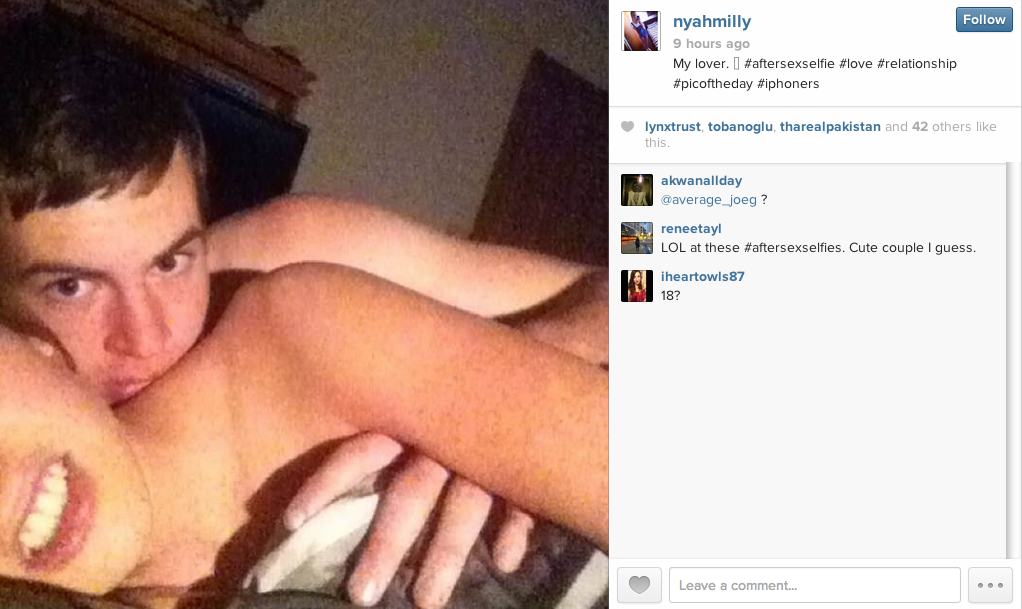 At least it's not a #MidSexSelfie? (via)
If you thought #Bholing was bad, you're really going to freak out when we tell you about the latest (all too real) Instagram trend: #AfterSex selfies. Before we get started, we'd like to reiterate that today is April 2nd, and this is not a joke.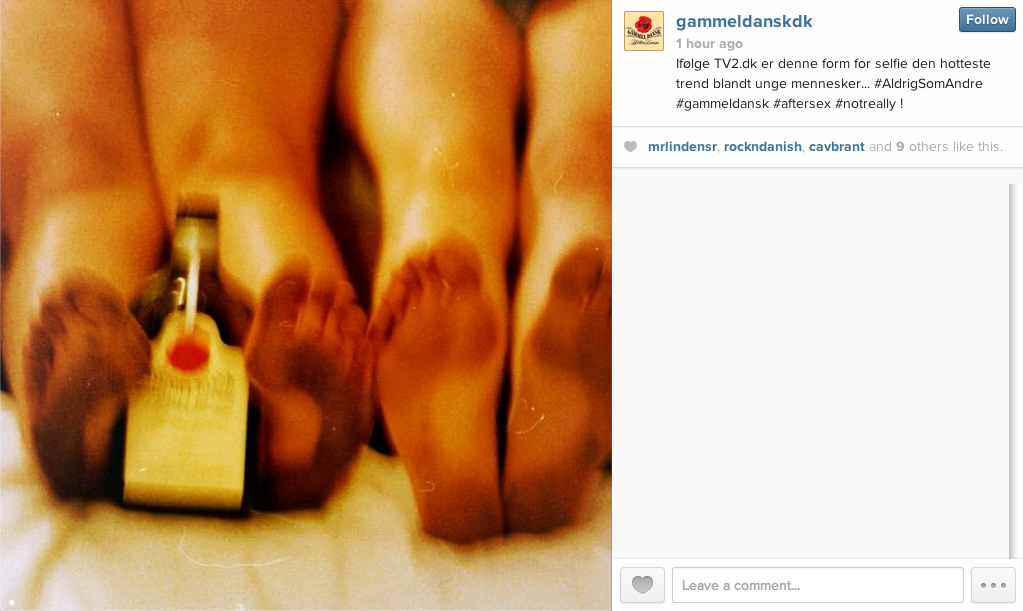 (via)
You probably thought the division of public and private life was already essentially nonexistent, but now people are figuratively setting that division on fire, then chopping up the remains with an axe and pissing on them. By taking photos of themselves post-coitally and sharing them on Instagram, (mostly young) folks are giving the finger to propriety, romance, and all that other outdated crap.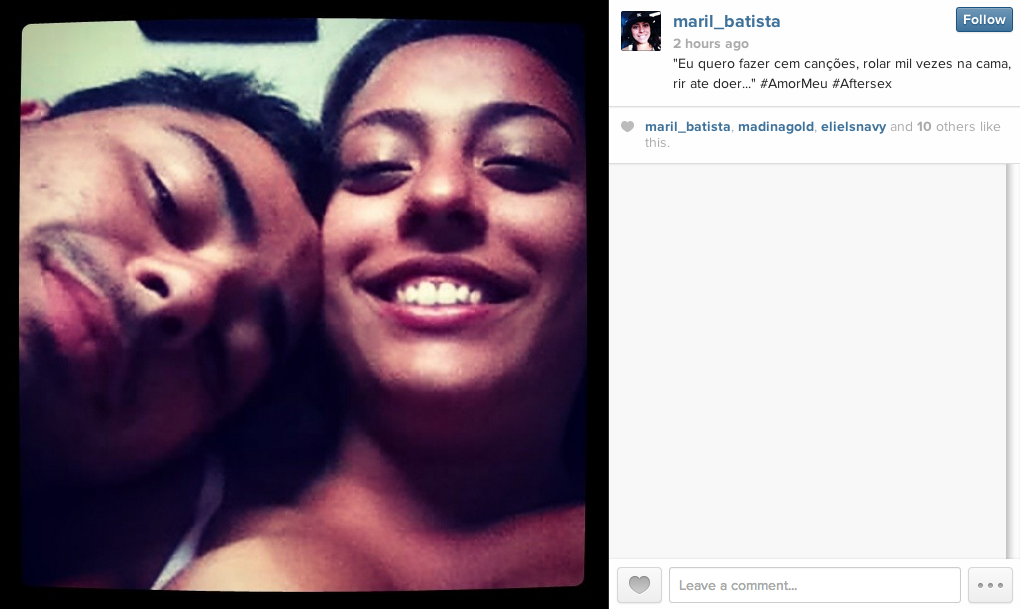 (via)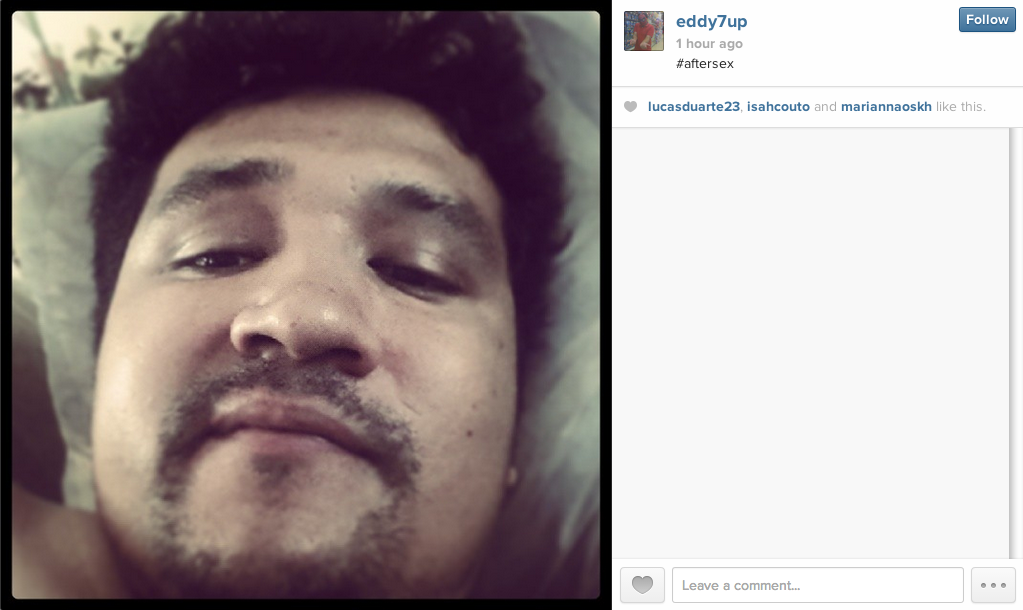 (via)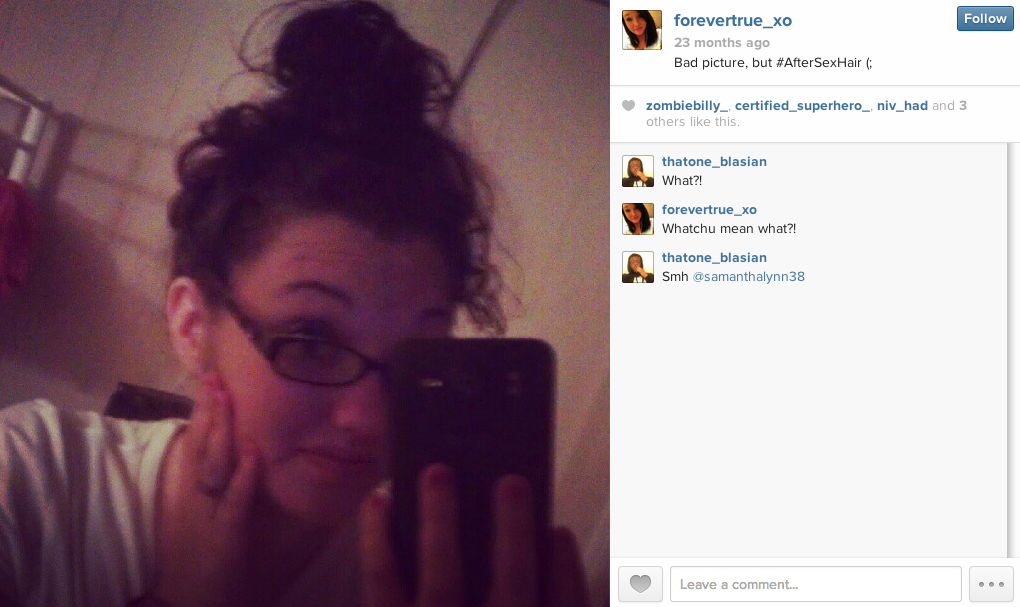 (via)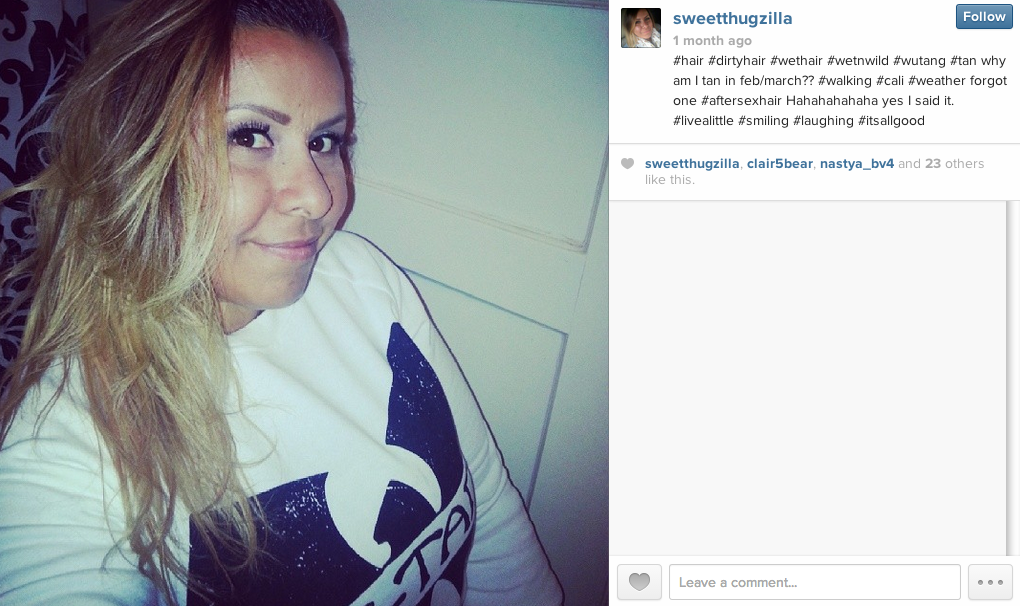 (via)
The most popular hashtags are #aftersex and #aftersexselfie, though #aftersexhair also turns up a few results. While many of the photos feature lazily smiling couples, an unsurprising number are just of women alone. Hey, imagine that: an Internet trend that ends up just being a bunch of naked ladies!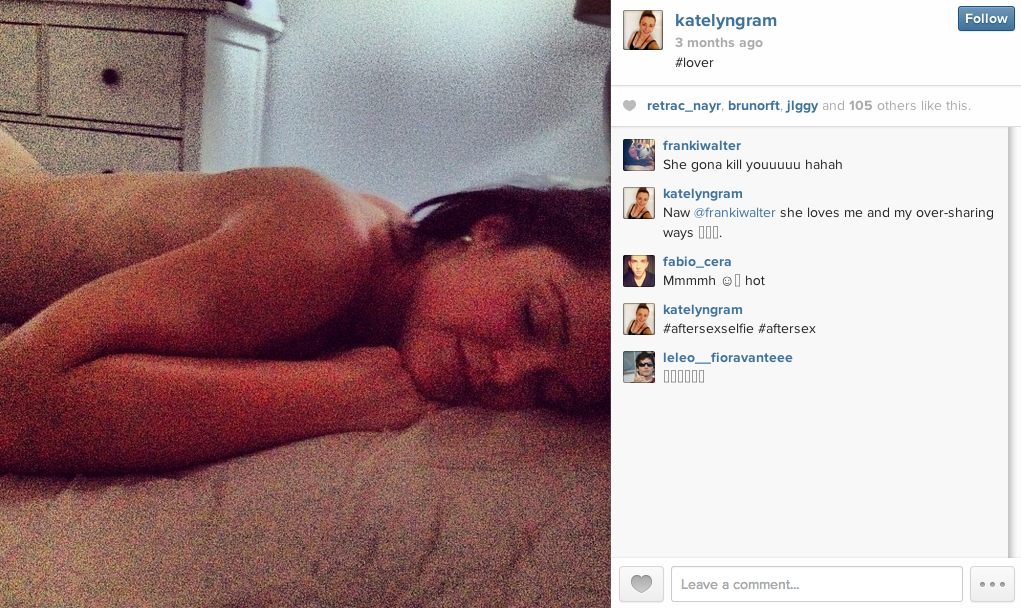 (via)
Naturally, not everyone using the hashtag is trying to be sexy, coy, or whatever the f*ck else would inspire someone to share such an intimate pic. Some people are trying to be funny. There are a lot of photos of guys and their hands, for example.

(via)
Hey, stop gagging. When you think about it, almost all selfies are #AfterSex selfies. They're just #WayAfterSexAndAShower selfies.
(by Shira Rachel Danan)