Jenna fondly remembers the secret cervix.
Well, it looks like another intruder made it "through the bushes" at the White House. Gee Dubya's daughter Jenna appeared on Andy Cohen's Watch What Happens Live, and she tells a saucy tale of rooftop delight during her term as 1st kid.
As per the fun of the show, randoms get to call in and ask whatever they want. One caller asked if she ever had sex in the White House, and if so, where? At first Jenna demurs by saying "a lady never talks," which is girl shorthand for "in every room and every position."
Co-guest Rachael Ray is ready to congratulate Jenna on her prompt evasiveness, but Jenna interrupts with lurid details of being a 19-year-old dating her now husband, and that "maybe there was a little hanky-panky, maybe there was a kiss on the roof."
So, typical of all admissions by politicians being only the tip of the iceberg, she probably totally did it on the roof of the White House.
Jenna also cites not having sex in the Lincoln Bedroom as a "missed opportunity."
Pfffft. I bet Rachael Ray woulda done it. And in under 30 minutes.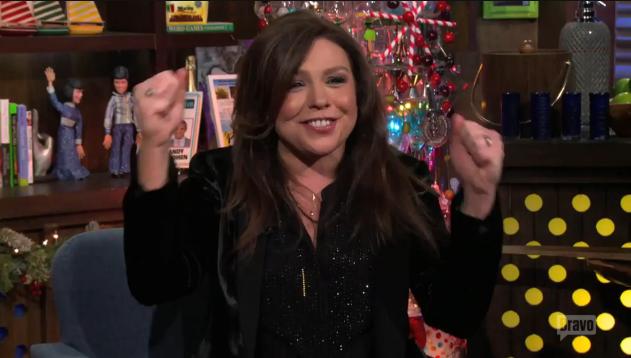 Who's up for a Jenna Bush and husband sammie? Yum-o!
(by Myka Fox)