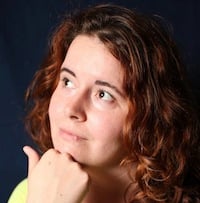 Filed by Aimee Lutkin

|

Dec 04, 2015 @ 12:55pm
A New Zealand company called Cranium put up a billboard with an unlicensed photo of Caitlyn Jenner from her Vanity Fair cover shoot. After submitting her to the indignity of a clip art Santa hat, they captioned the picture with, "I hope your sack is fuller than mine this Christmas." Since they were trolling for attention, they got it. Cranium was soon flooded with complaints about their transphobic ad, and they have deleted their Facebook account.
A guy from the company named Phillip Garratt apologized for Cranium, which has donated $1,000 to a local LGBT charity. He added, "Cait is welcome to stay at my house with my family anytime," which sounds like a literal nightmare for everyone involved. Meanwhile, the billboard has been updated:
If they were actually sorry they probably would have taken the billboard down, but a huge attention-seeking "CENSORED" instead gets rid of the ad while making Cranium look butt hurt at the same time.