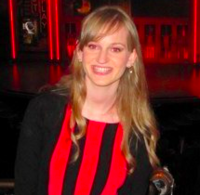 Filed by Orli Matlow

|

Jun 02, 2016 @ 1:10pm
Christi Salcedo, a breast cancer survivor and mom, wrote a viral Facebook post that casts a new light on the debate over trans people and public bathrooms. North Carolina's HB2 may divide bathrooms based on genitalia, but it leads to assholes judging each other in line for the stalls, trying to "investigate" someone's gender presentation. Women undergoing breast cancer treatment often lose the traditionally feminine signals of hair and breasts, and these transgender bathroom laws could lead to confrontation for survivors.
Salcedo first describes the tragic reality of cancer, and how it can change one's sense of self:
While I can see that the pink ribbon brings comfort to some... I want you to know that breast cancer is ugly. It's not an easy or a glam cancer to have. In fact cancers are one & the same to me. Cells run wild. Immune system compromised.

It robbed me of a precious part of myself that I once nourished my children with. It took away part of my sexual identity. Now that's if we're just talking about my breasts or my former breasts I'll say.

When I chose to not have reconstruction it was for many reasons but most importantly it was because my children had seen me down enough. I wanted them to see me strong again. I wanted them to have their Mother they knew.