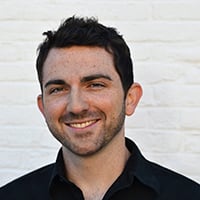 Filed by Chip Dwyer

|

Feb 02, 2016 @ 2:00pm
Stormi is a 9-year-old Girl Scout in Herrin, IL, who was enjoying the tradition of selling cookies door-to-door until one man told her that "nobody wants to buy cookies from a boy in a dress." Stormi naturally found this encounter to be devastating. She told BuzzFeed:
It made me sad. Because I'm a girl.
The good news is that lots of people actually want to buy cookies from Stormi. After she received that hateful comment, a conversation with her foster mom helped turn that sadness into perseverance. And with the help of the Girl Scouts online cookie sale portal, that perseverance turned into thousands of cookie sales to people who supported Stormi.
Her foster mom Kim is glad they were able to turn one ugly incident into broad support for Stormi:
This is something I have been trying to instill in her for years. How worthy she is; who she is is OK. For her to be able to read all these messages that people are sending from around the world to support her, the love is just overwhelming.
Stormi is lucky to have such a supportive family. And while people continue to buy cookies from her online portal, let's hope that thoughtless stranger has time to reflect on his actions while he does not have any Samoas, the indisputably best Girl Scout cookie available.