Here's Miley Cyrus at last night's USC game, leaning in with bared teeth to feed on the flesh of new boyfriend Patrick Schwarzenegger, of the Dad-Had-A-Secret-Love-Child Schwarzeneggers.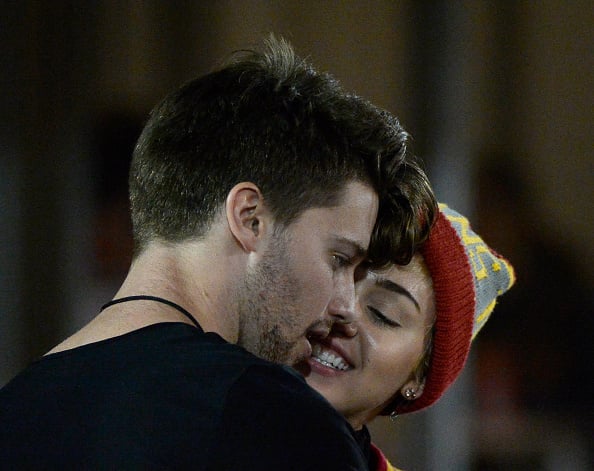 Boyfriend Patrick Schwarzenegger welcomes the feeding, but first must prep his phone for selfie-documentation of the flesh-on-flesh collision.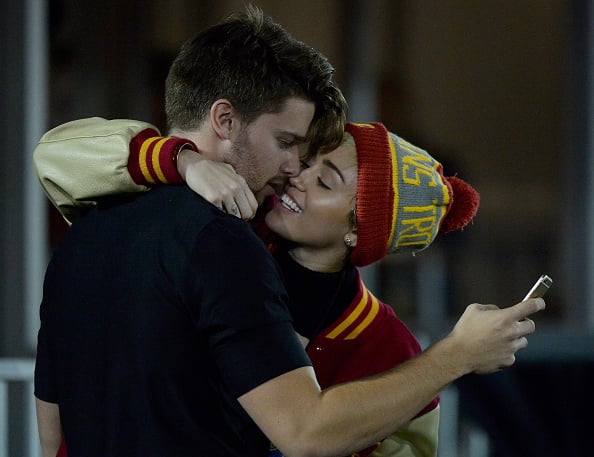 The framing and filter selected, the youths slam mouth meat and slam it hard. A selfie is born.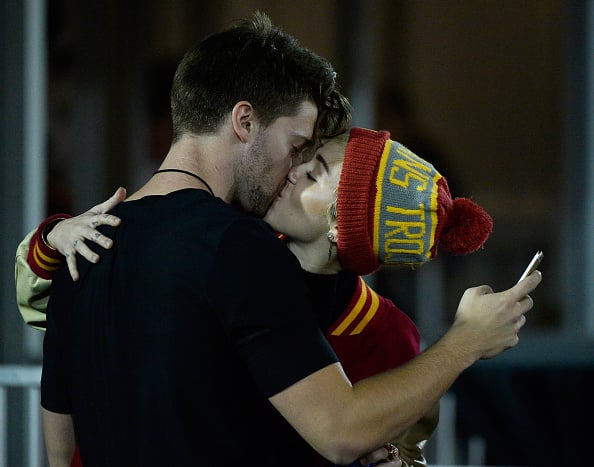 But wait. One selfie is never enough. The kiss may continue, as long as Patrick maintains his framing and stores more and more photographic documents of their public display of tongue teasing in his telephone. THIS MOMENT MUST BE PRESERVED FOR THE ARCHIVISTS.