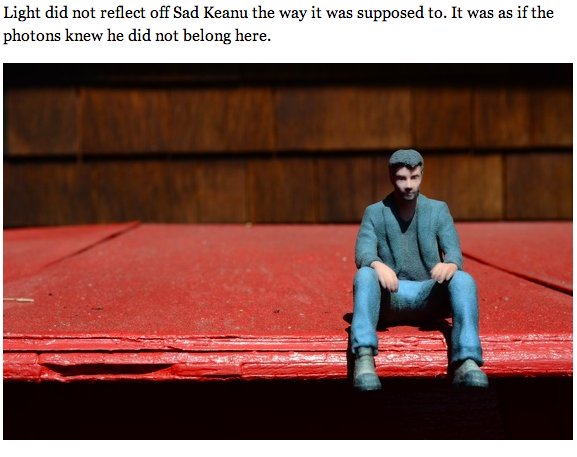 How is the possibility of 3-D memes not way scarier than guns (which we already have)?
Today, several things finally justified their existence: 3-D printing, memes, and the 156-year-old news and culture magazine, The Atlantic. Until now, memes were just for killing time online, 3-D printing was just for scaring gun-control advocates, and The Atlantic was just for siting on your coffee table looking smart. That all changed when Alexis C. Madrigal, a senior editor at The Atlantic received a 3-D printed version of the Sad Keanu Reeves meme, and made this epic photojournal of their adventures together. While the pictures are great in and of themselves, we've included some snippets of this (much larger) story with the author's own captions because they're great.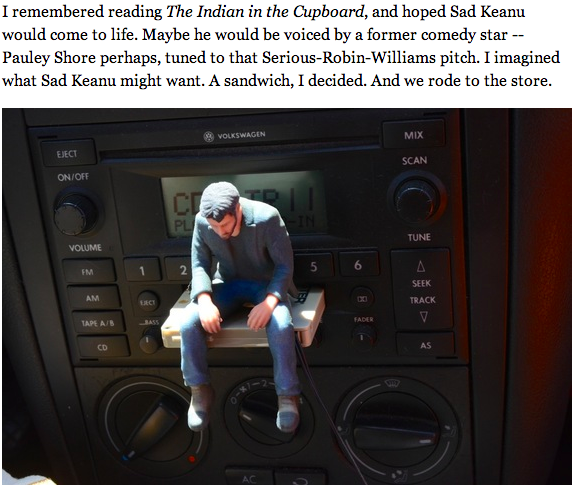 Sad Keanu wants to flip the tape over to side B, but just can't muster the energy.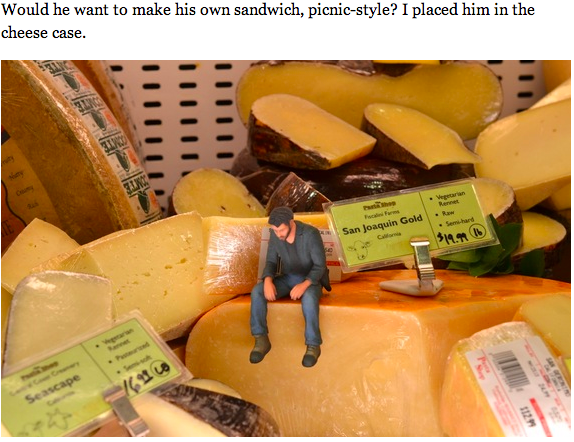 Sad Keanu doesn't want to admit to an Atlantic editor that he knows nothing about cheese.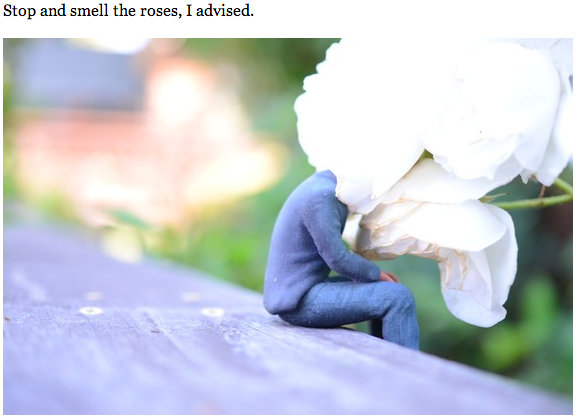 Honey, I excellently shrunk Bill & Ted.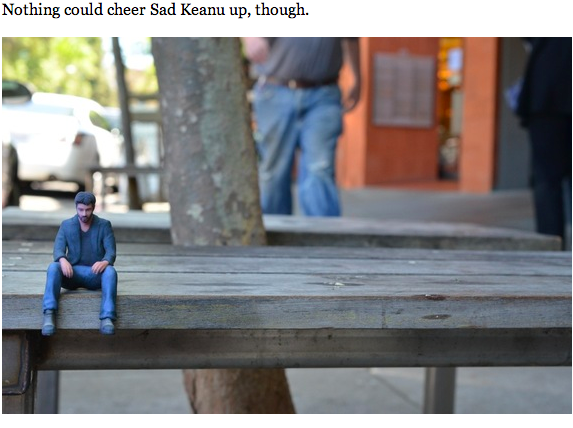 He doesn't even have his trademark sandwich... :(
Check out the (much) longer story at The Atlantic.