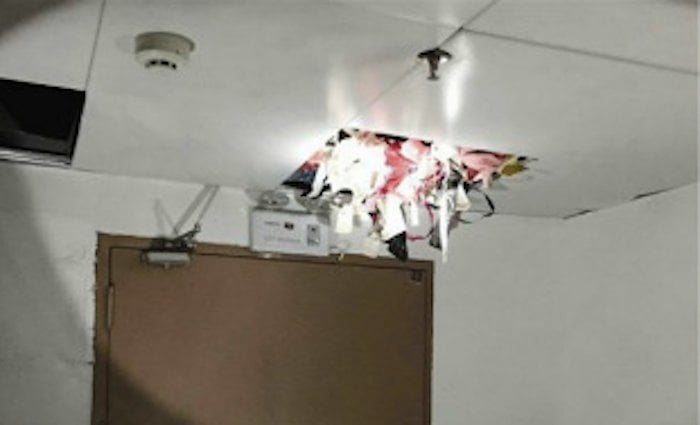 'Sup, bras? (Via SCMP)
Police have arrested a man, ironically with the last name Tang, for stealing over 2,000 pairs of women's used underwear. Police have not said how they determined that this underwear was "used."
Shanghaiist reports that the maintenance worker at the man's apartment building discovered the man's perversions when a false ceiling above some fire exits fell under the weight of so much lingerie.
This is a year's work of the man, who went sneaking around the neighborhood of Guangxi province in China with what SCMP is calling a "master key" to unlock over 750 residences in Yulin City. Much like the Grinch on Christmas, he snuck around removing his treasures, but instead of stealing teddy bears and twinkling lights, he stole teddies and crotchless tights.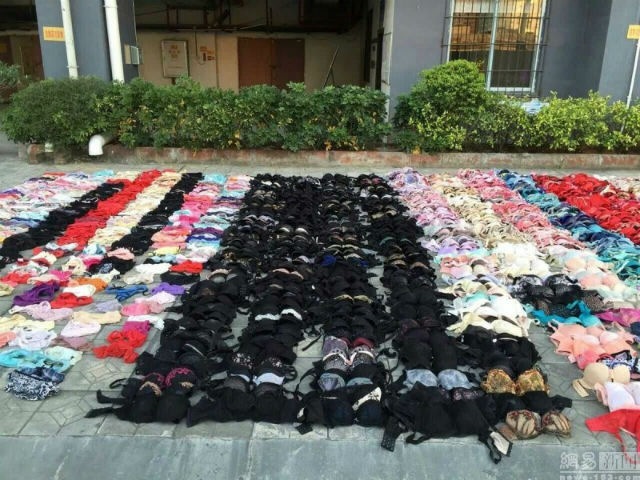 The problem with collecting stamps is that you can't lick them. (Via Shanghaiist)

In a crime like this, all dogs are contraband sniffing dogs. (Via Shanghaiist)

Here police have the man's haul laid out on the sidewalk for everyone to see. They really did such a meticulous job with the stolen underwear, sorting them by type and color. The number of undergarments he stole was in the thousands.
Shanghaiist also noted that the panty pervert has made a confession since his discovery, claiming that, "he has had a mental illness since he was young boy, and doesn't know when his obsession with stealing women's underwear started."
That's nice. It must be such a relief for a man who has a perversion with dirty underwear to come clean.