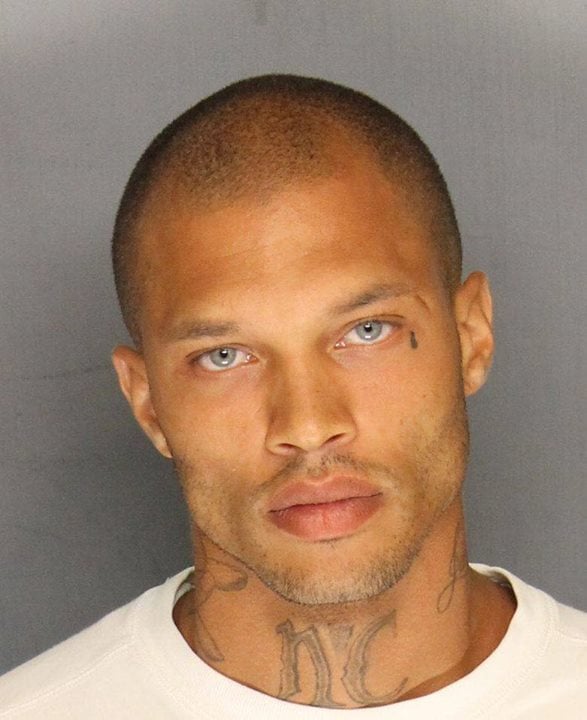 If loving him is a crime, lock him up. (via Facebook)
Jeremy Meeks, the Internet loves you. It hearts you. It teardrop tattoos you.
The Stockton police department posted Meek's mugshot on Facebook Wednesday, reporting that the 30-year-old had been caught in a sting operation and was arrested for five counts of felony weapons charges and street terrorism. The Facebook community was arrested by his good looks.
By Friday morning, the picture has received over 50,000 likes and been shared almost 6,000 times. The comments section blew up.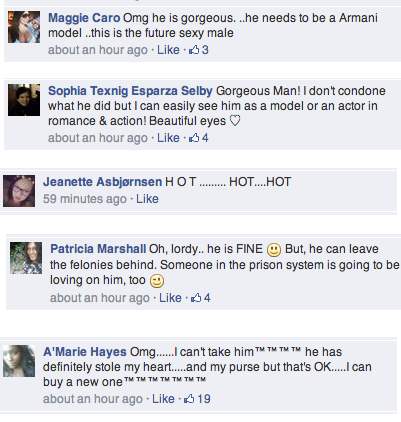 Those were the women. Here are the men.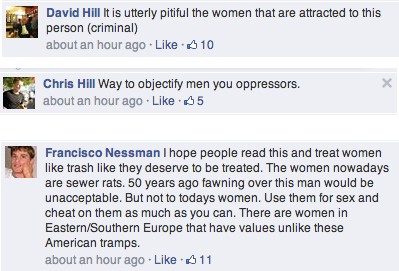 Rude.