Filed by Myka Fox

|

Jun 09, 2014 @ 3:09pm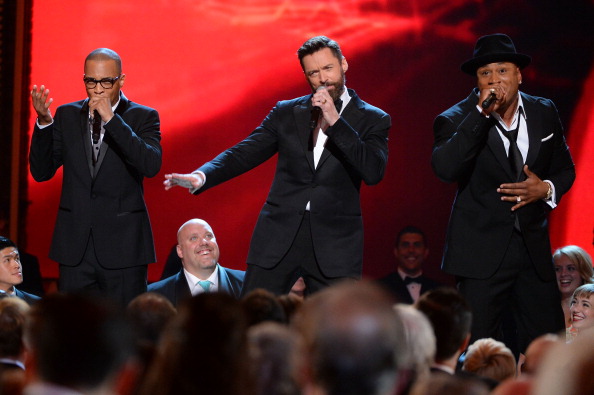 "Rap was really invented by a white man named Meredith in 1957" - Huge Jackass (via Getty Images)
Last night at the Tony's, Hugh Jackman remembered performing in his high school's production of The Music Man and confessed/bragged that he naively learned every line of an eight person song. He rewarded the audience with a small performance before stopping the beat to get the audience to "really think about it."
Apparently, this song was "one of the the very first rap songs ever."
To prove this, he pimps out TI and LL Cool J, backed by Questlove, to rap the musical's first number "Rock Island."
And now, an enjoyable yet embarrassing anachronistically-based comedic moment.
You can talk all you want but it's different than it was.
For all you rap scholars, this is how the "first rap" was originally performed:
Rap's real fans:
(by Myka Fox)