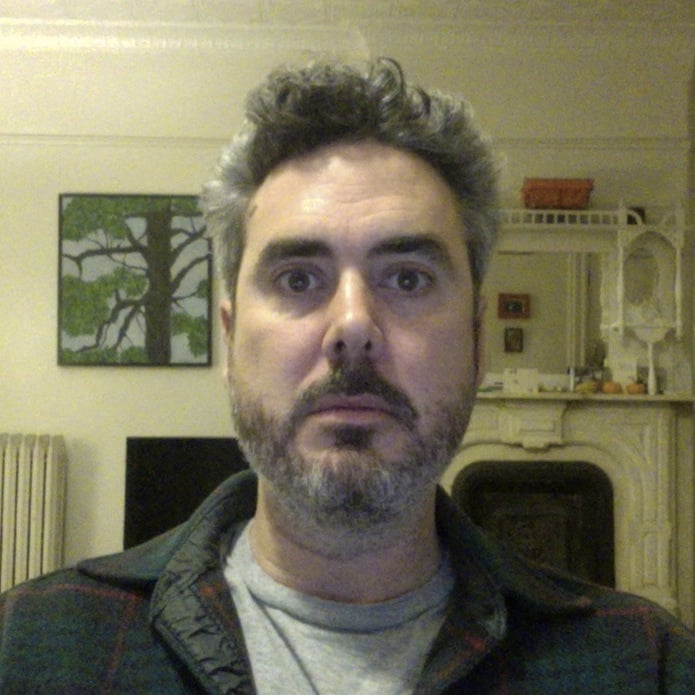 Filed by Bob Powers

|

Jul 17, 2014 @ 4:01pm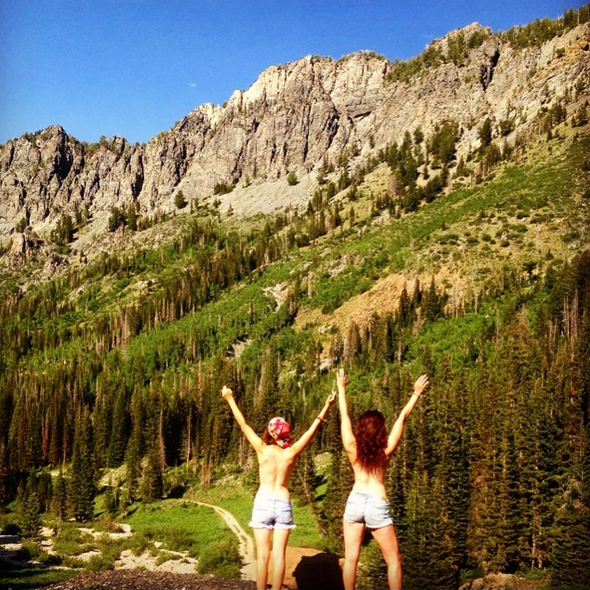 Giving back. (Via)
No, this isn't a preview of the new season of Naked & Afraid (or Dating Naked, or any of the dozen new shows that couldn't afford a wardrobe budget). Say hello to Mtnbabes, the new trend that combines outdoorsy-ness and nakedness where women climb to mountain peaks and remote vistas, and then get all naked and triumphant with their mountain-conquering selves.
The MTNBabes website states their aim as "to represent those gnarly, hardcore chicks who know how to get after it and who understand the benefits of climbing the tallest peak." Their Instagram feed features pics sent in by gnarly, hardcore chicks who found themselves in the most beautiful nature spots, and decided that the only respectful thing to do would be to present themselves in their own natural state, unburdened by all that REI waterproof fabric.
When asked where are the most remote places they've gotten pics from, Maddie, the MTNBabes president says, "Mmm we've had a pic from Kilamanjaro in Africa as well as a few from the Patagonia area in South America. From the backcountry of British Columbia to Iceland and even Alaska!"
About the part nudity plays in the group's mission, Maddie gets rhapsodic. "Have you ever stood on a mountain top naked? Most. Liberating. Feeling. Ever. Seriously ultimate freedom!! We believe everyone needs to experience this at least once!"
Pics are taken from behind, appeasing Instagram's nipple-phobic standards. This looks to be less about #freethenipple and more about being free in the remote parts of nature the photo subjects have briefly claimed for themselves. Per the site, "After discussing the current Y Generation, we decided that there was a lack of female participation in outdoor recreation. We decided that chicks these days needed something to inspire them to get off the couch and get outside; thus mtnbabes was born."
Those free-wheeling Gen Y kids. No journey's worth getting off the couch for them unless they know they'll be able to get naked at the end of it.
Or, at least, they'll get to tear something apart with a chainsaw. Oh shit!
While their Facebook page has been live since September of last year, their Instagram feed looks to be pretty new, with pics dating back only to June. That might be due to Instagram constantly trying to shut them down.
"We've actually had our gram deleted seven times!" says Maddie. "And we started it after the website...so really our popularity on insta hasn't really affected us-our main motivation has always been to inspire chicks to get outside and push their limit. Social media is just a way to spread the message."
But they're growing in popularity, with even some holiday-themed pics coming in.
For the 4th...
And this special one for Canada Day...
Whether this inspires more women to explore the outdoors, or just inspires people who get turned on small-of-the-lower-back pics to explore their feed, their guiding mantra is an appealing one: "Climb Mountains. Get Naked."
If you're shy in front of God's green Earth, you could always fake it with a Nipple Bikini.
(by Bob Powers)
(Post updated: 7/17/14, 6:35 PM)