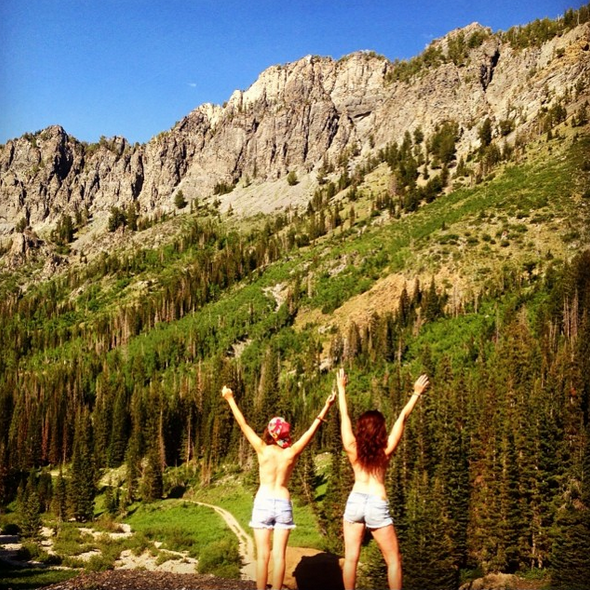 Giving back. (Via)
No, this isn't a preview of the new season of Naked & Afraid (or Dating Naked, or any of the dozen new shows that couldn't afford a wardrobe budget). Say hello to Mtnbabes, the new trend that combines outdoorsy-ness and nakedness where women climb to mountain peaks and remote vistas, and then get all naked and triumphant with their mountain-conquering selves.
The MTNBabes website states their aim as "to represent those gnarly, hardcore chicks who know how to get after it and who understand the benefits of climbing the tallest peak." Their Instagram feed features pics sent in by gnarly, hardcore chicks who found themselves in the most beautiful nature spots, and decided that the only respectful thing to do would be to present themselves in their own natural state, unburdened by all that REI waterproof fabric.
When asked where are the most remote places they've gotten pics from, Maddie, the MTNBabes president says, "Mmm we've had a pic from Kilamanjaro in Africa as well as a few from the Patagonia area in South America. From the backcountry of British Columbia to Iceland and even Alaska!"
About the part nudity plays in the group's mission, Maddie gets rhapsodic. "Have you ever stood on a mountain top naked? Most. Liberating. Feeling. Ever. Seriously ultimate freedom!! We believe everyone needs to experience this at least once!"