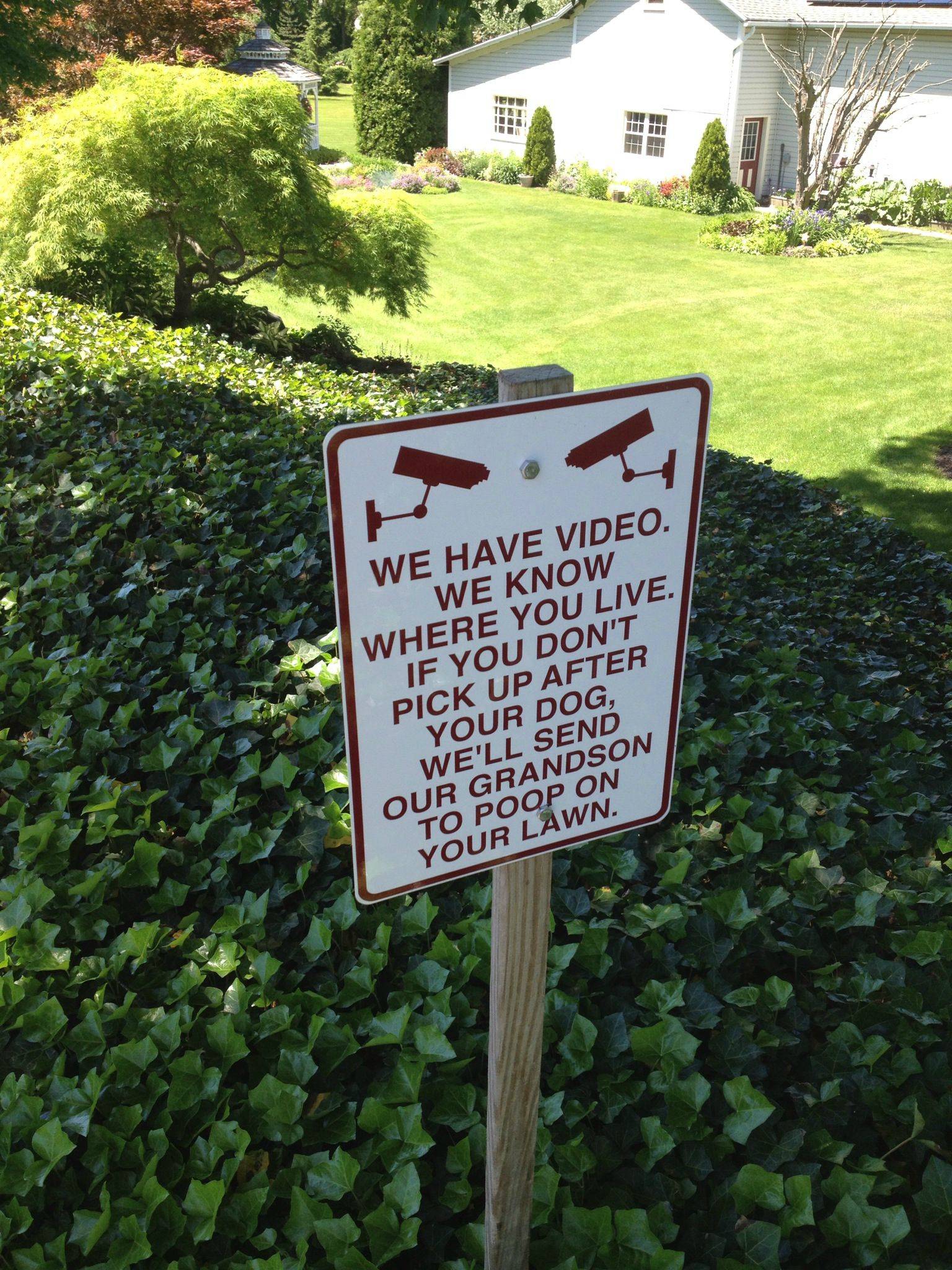 If you think of the cameras as eyebrows, the sign gets even angrier.
Whoah there, Mr. and Mrs. Gran Turino. Let's de-escalate this before it gets out of hand. These senior citizens in this redditor's neighborhood (we take everyone on the Internet at their word - that's a good policy, right?) have apparently really had it with canine poop in their yard, so they've raised the stakes by promising mutually assured defecation to any provocation. But, where will this lead? You might think a grandson's pooping ability will keep you safe, but some people have 20, 30, or even more grandkids. You send one over, and suddenly your lawn is filled with your enemy's defecating brood. Naturally, you buy some goats to poop on their lawn and also eat anything unguarded. They buy cows, whose gigantic poops will eventually grow psychedelic mushrooms for all those pooping grandchildren. You buy a pack of wolves, who can both eliminate the cows and poop on their own. The wolves eat your grandson, but it's too late to stop now. They purchase a pride of lions. You buy a herd of rampaging bull elephants in musk. Finally, you both have giant blue whales in humongous tanks across the street from each other, piping aquatic mammal feces into each others' yards.
Everyone else in the neighborhood has moved.