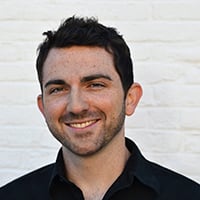 Filed by Chip Dwyer

|

Jul 25, 2015 @ 11:15am
He continues to make a buttload of money.
Dr. Oz presumably talking about butt stuff.
(via Getty)
Dr. Oz won't be held down. For those that don't know, he is quite fond of promoting products that lack FDA approval and promise miraculous results. Hawking this snake oil always earns him a pretty penny, because many Americans will pay a premium for an ineffective supplement they could have purchased at the mall. Despite pesky attempts by the AMA to limit physicians profiting from fake science, Dr. Oz continues to be an irritation to them. A persistent pain in the ass to the AMA.

Dr. Oz and his partner disclosed their relationship with the maker of the hemorrhoid treatment, keeping their promotion legal. He and his partner have also co-authored bestselling books, so it's fair to say these guys would like to make as much money as possible before medical ethics get in the way. And to think, it was our beloved Oprah who unleashed Dr. Oz onto the world. It almost seems as if he saw how people would buy and read any book when Oprah snapped her fingers, and applied the same model to medicine.

Every time Dr. Oz gets defiant and makes headlines, there's one person that hates hearing about it more than us: Stedman.