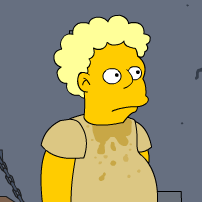 Filed by Donni Saphire

|

Oct 05, 2016 @ 5:55pm
Autumn is in the air and the never-ending-but-also-almost-over election continues. From Mike Pence and Mars to the new iPhone and British politics, these are the 27 funniest tweets from October 5th, 2016:
1.
2.
"twitter is going nuts over" = a few hundred ppl are talking about it

— Saved You A Click (@SavedYouAClick) October 5, 2016
3.
When Mike Pence eats a banana, he cuts it into slices so it doesn't "feel gay."

— Alex Baze (@bazecraze) October 5, 2016
4.
I like when Trump fans express outrage about about Tim Kaine interrupting in a debate.

— John Fugelsang (@JohnFugelsang) October 5, 2016
5.
Someone's going to introduce Mike Pence to his running mate today and he's going to be horrified.

— shauna (@goldengateblond) October 5, 2016