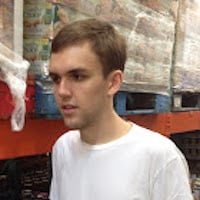 Filed by Bijan Samareh

|

Nov 16, 2015 @ 11:10am
A woman's Facebook post about surviving the terrorist attack in Paris went viral this past weekend. Isobel Bowdery is a 22-year-old from Cape Town, South Africa. She was in the Bataclan concert hall for the Eagles of Death Metal concert last Friday. When terrorists started opening fire in the crowd, she "pretended to be dead for over an hour."
After being posted on Saturday, her recounting of the traumatic experience received over 2.7 million likes and 760,000 shares. Mark Zuckerberg even liked it himself.
Her post starts with a description of the horrible things she witnessed. (Warning: It's graphic.)
Dozens of people were shot right in front of me. Pools of blood filled the floor. Cries of grown men who held their girlfriends dead bodies pierced the small music venue. Futures demolished, families heartbroken. in an instant. Shocked and alone, I pretended to be dead for over an hour, lying among people who could see their loved ones motionless.. Holding my breath, trying to not move, not cry - not giving those men the fear they longed to see. I was incredibly lucky to survive.
It isn't all negative, though; she also takes a moment to commend the heroes of the evening: