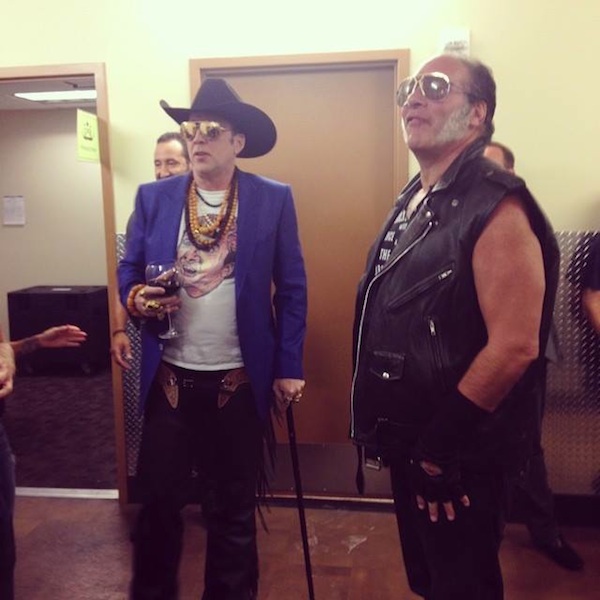 This outfit makes your argument invalid. (via Facebook)
Making Nicholas Cage's face pop up in unexpected places is considered the perfect prank in certain (uninspiring) corners of the Internet. But who would have thought that Nic Cage himself would shock us all by wearing a shirt with his own meme-ified face on it? The photo was shared on the Guns N' Roses Facebook page yesterday, and the shirt went perfectly with the rest of Cage's, er, outfit.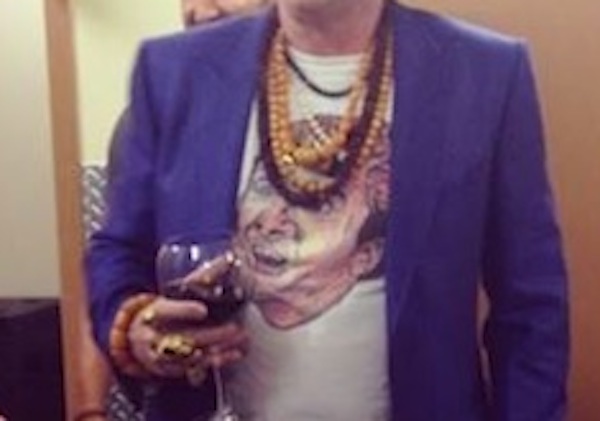 What does this mean? Has the Internet folded in on itself? Will we start printing out and mailing articles to our grandparents? Will cats start filming us?
(by Shira Rachel Danan)