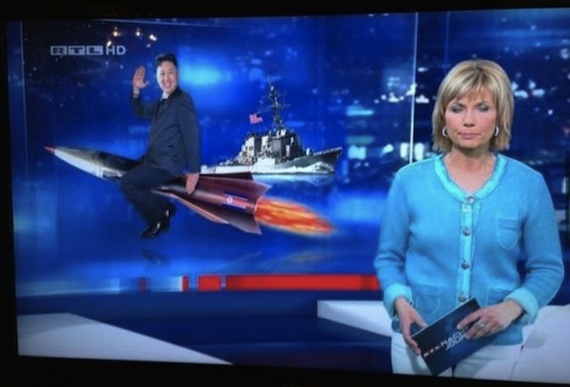 He's not riding that rocket to Germany. (Photo via Redditor adenoid)
When a North Korean dictator threatens to obliterate you, you just have to laugh while simultaneously hoping someone at the State Department is on it. The above photo shows how a real German news program decided to depict the man. And the internet agrees that Kim Jong-un is just about the silliest little guy to ever brandish nuclear weapons in their general direction. Take a look at these fine examples of people not giving a crap that we all might be dead tomorrow. See more at BuzzFeed.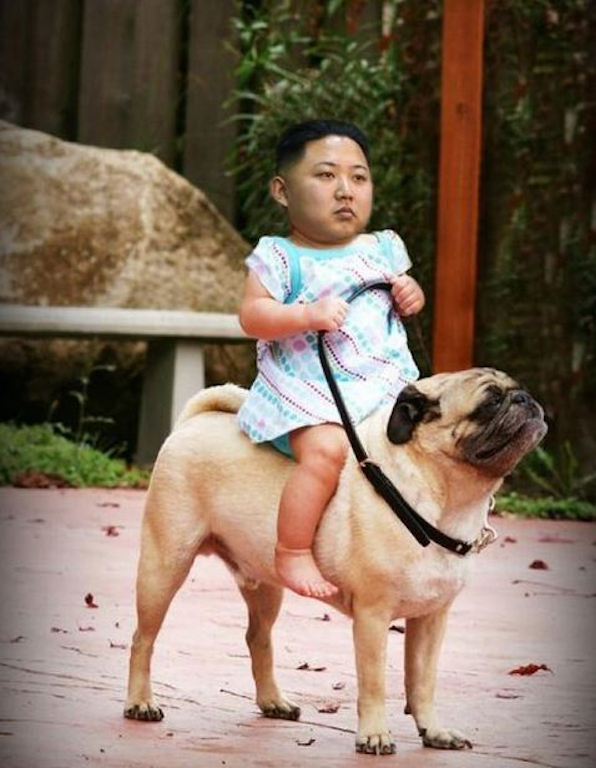 Haha, he is totally like a little girl riding a pug, right?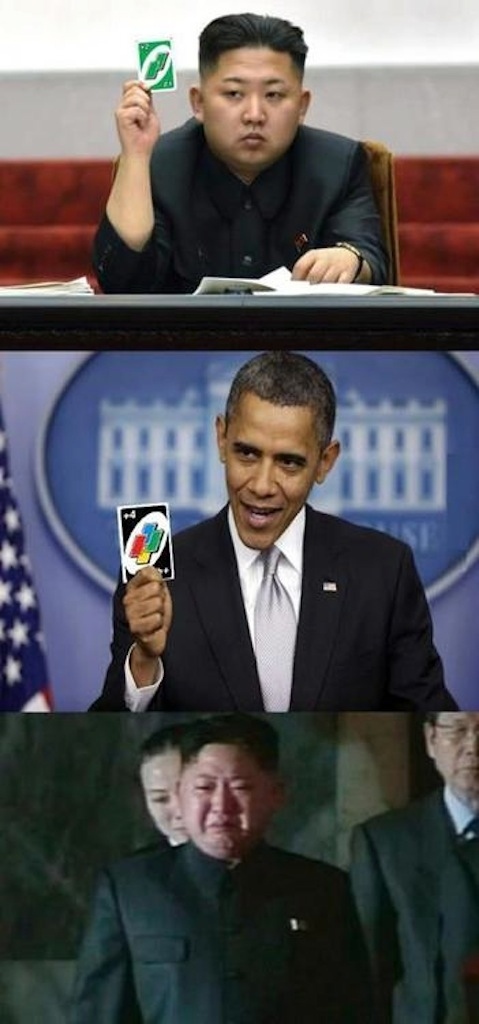 "But I thought I was the wildcard."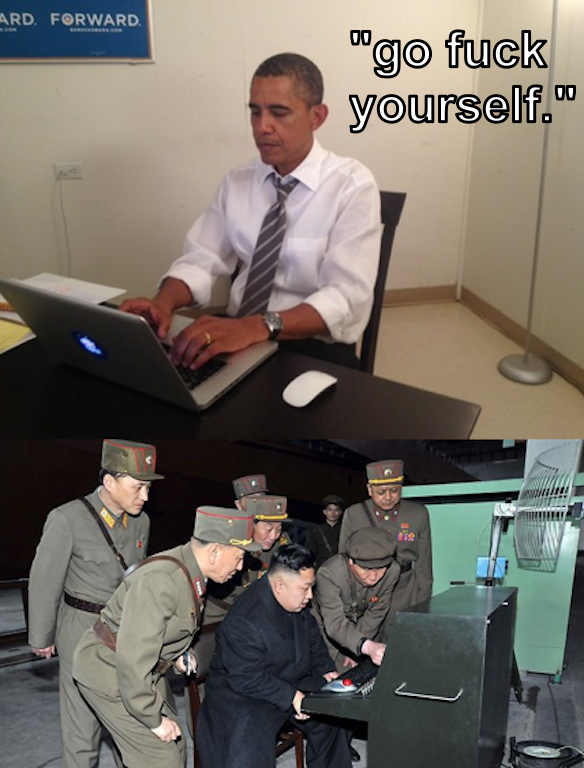 Kim Jong-un would like to connect on LinkedIn.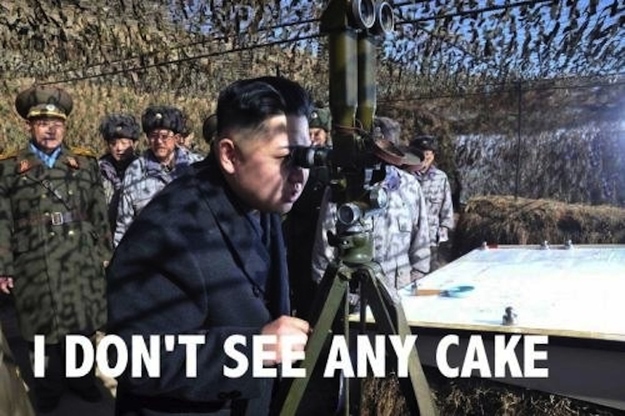 It's there, and it looks delicious.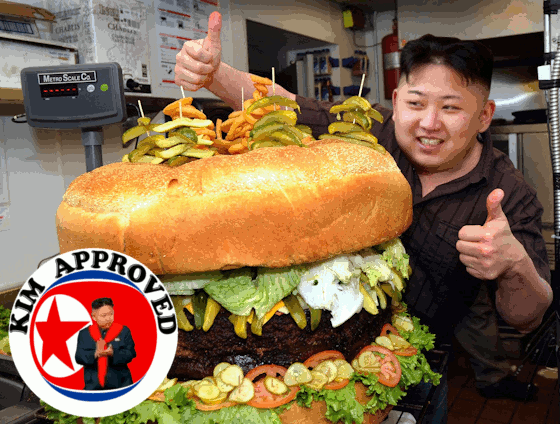 Nothing wrong with taking a few low swings at a chubby dude.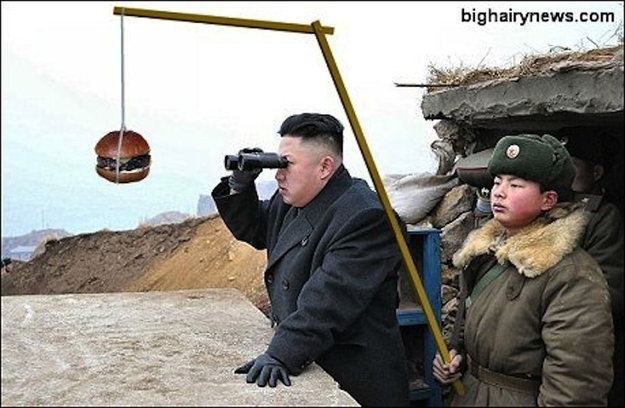 "The burger is getting closer. We must attack now or I'll ruin my diet."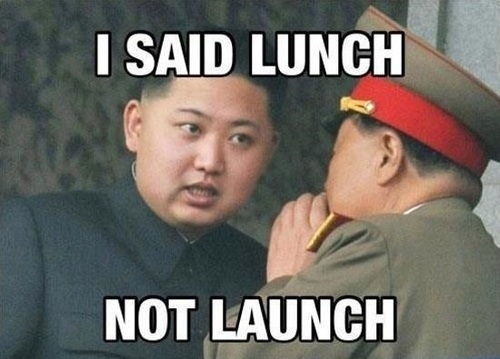 Of course, this doesn't work at all in Korean.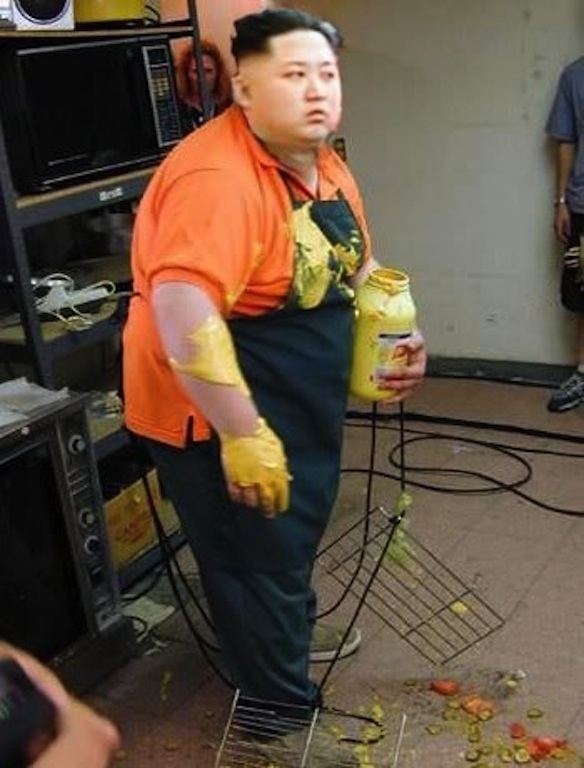 He can't even get mustard to fly very far.