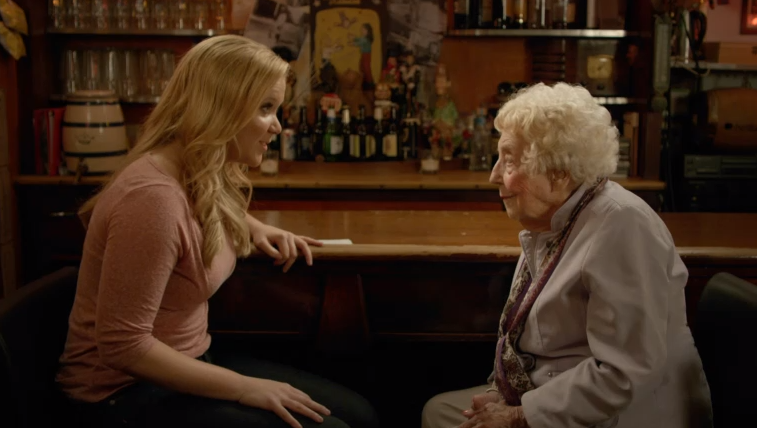 Two ladies classin' up the joint.
Ever since Craig Ferguson announced last week that he would be relinquishing his spot as the host of CBS's The Late Late Show, I've seen Amy Schumer's name pop up on most, if not all, of the speculative lists of Ferguson's potential replacements. Actually, I even saw her name pop up a few times as possible heir to David Letterman's show, though that seemed unreasonably hopeful, if only because it's such a high profile job. I gotta say, I never was really onboard with the idea. She's very funny and charismatic, but I couldn't see her nailing the interviews. Until now:

Took Downing 106 years to land this interview.
Schumer's conversation with 106-year-old Downing is pitch perfect. She's respectful, but never condescending. She pushes the envelope of good taste just up to the point where it feels like it might tear, but then pulls away. And the look on her face as she's waiting for the centenarian to drop whatever word she's searching for to describe black people is perfect.
And Downing, for her part, is a fantastic sport. Much more chill and less uptight than people who are literally 60 years her junior. And way more lucid than me on many days.
(by Dennis DiClaudio)