Filed by Myka Fox

|

May 30, 2014 @ 1:52pm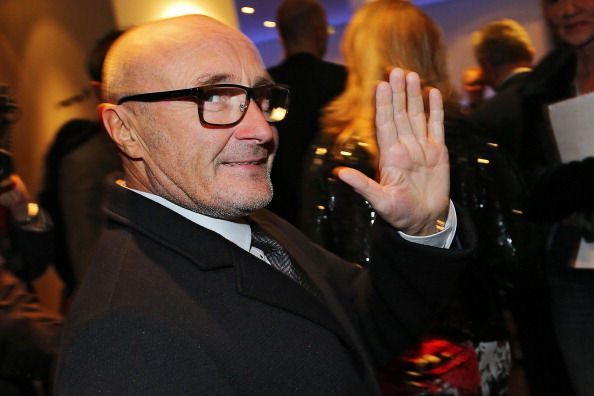 Don't call it a comeback. (via Getty Images)
You gotta get your kids into Miami Country Day School. I hear the teachers are wonderful and, last week, one of the most successful solo artists of all time stopped by to play with the middle school band during the spring concert.
It was Phil Collins's first public performance in four years, and his ex-wife says he agreed to do it at the request of his son who attends the school. He stopped performing in 2010 due to a spine injury, and before he begins the performance, the singer admits to some nerves, "I was nervous, you know? I've been doing this all my life but how good can it be? How good can it be tonight?"
I was nervous too, but only to see how the middle schoolers were able to keep up with him. The first song performed was "In The Air Tonight" and it was all I could do to keep myself from skipping ahead to see how the drummer handles the "magic break." (The drum break comes in at 5:28 for you impatient people, but I suggest watching from the beginning to fully appreciate the build of tension.) Collins also performs "Land of Confusion," which, by title alone, is the perfect choice for a middle school audience.
Phil didn't give any interviews about the concert, though he did say that he found the band to be "talented and enthusiastic."
(by Myka Fox)