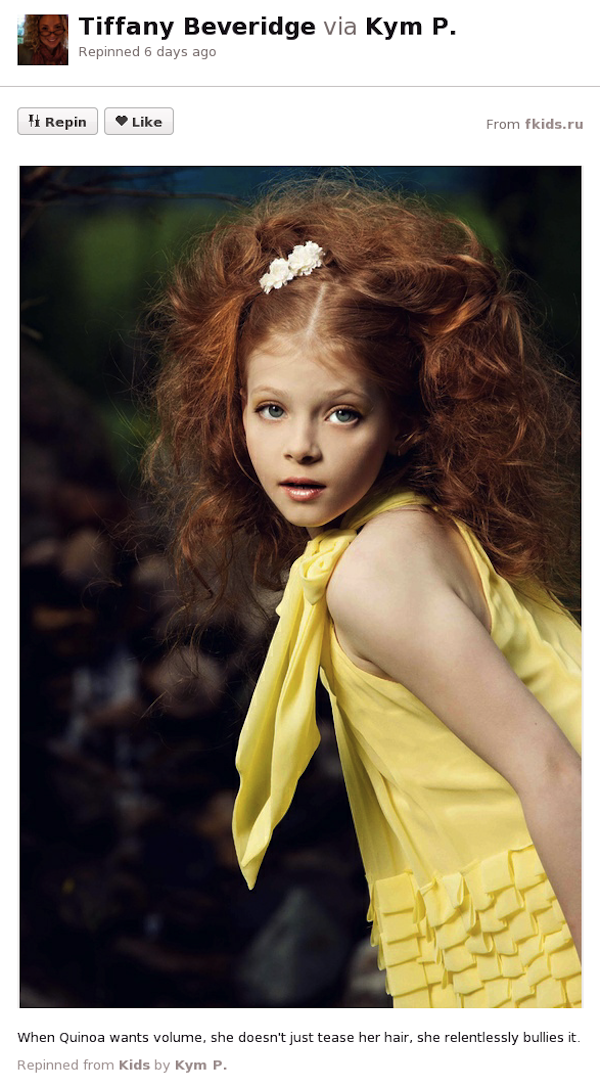 Her hair threatened to commit suicide last week.
Insane mothers of Pinterest, rejoice! We've finally found the perfect board for you. "My Imaginary Well-Dressed Toddler" is everything a great Pinterest board should be: unattainable, over the top, and a little psychotic. Your child will never be as good as Tiffany Beveridge's daughter "Quinoa," a little girl who, despite not existing, has a BFF named Chevron, wears office supplies in her hair when she's feeling down, and gets depressed just thinking about pleather.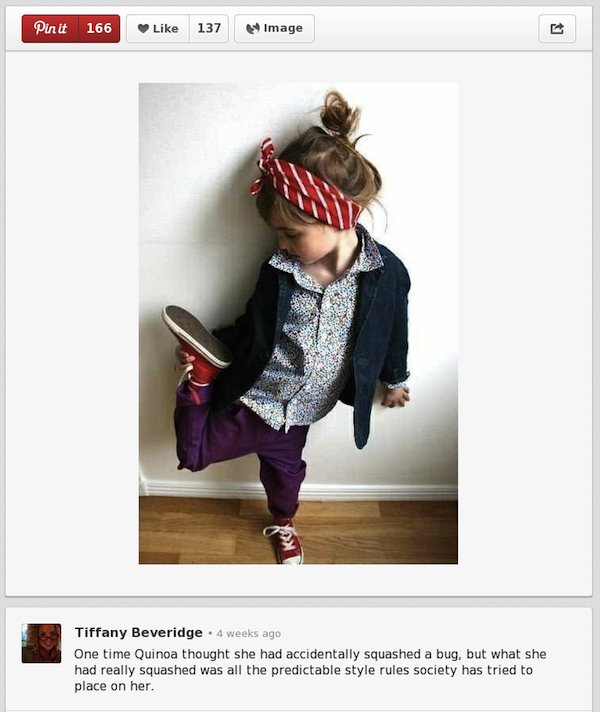 If she had squashed a bug, she would have given away the shoes to the trash can.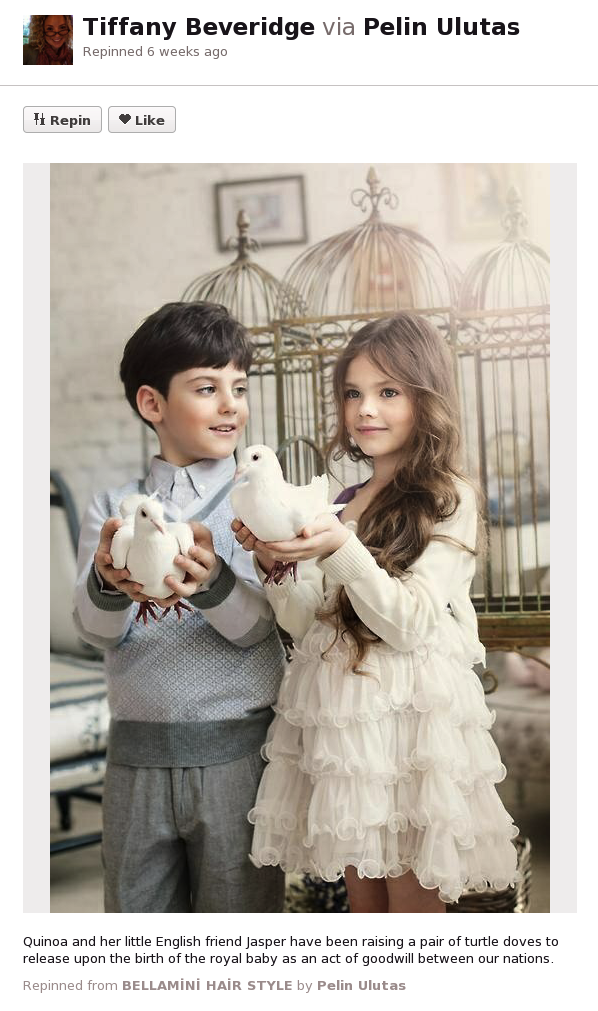 But when Obama does it, it's stupid. Why is that?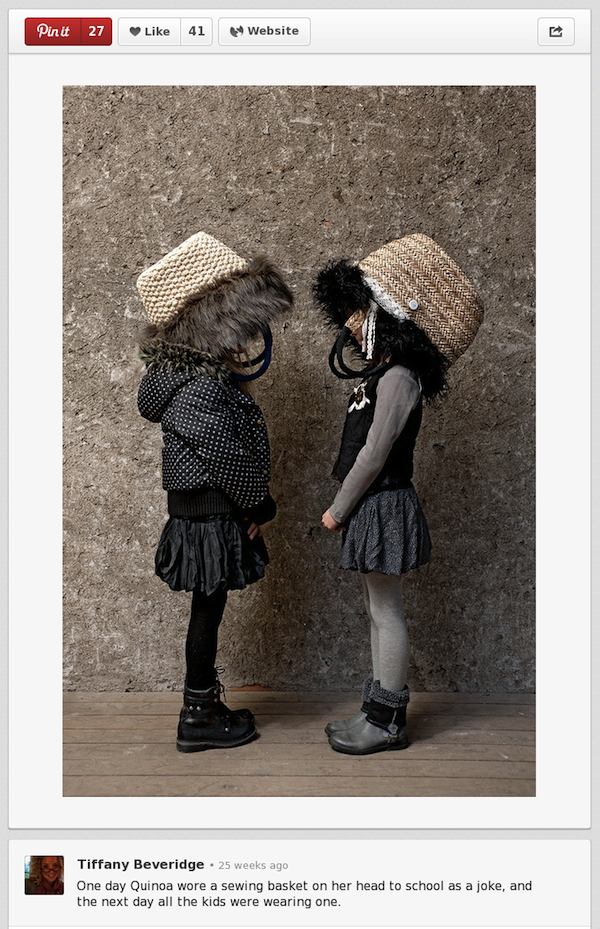 To be fair to the other kids, it wasn't a very good joke.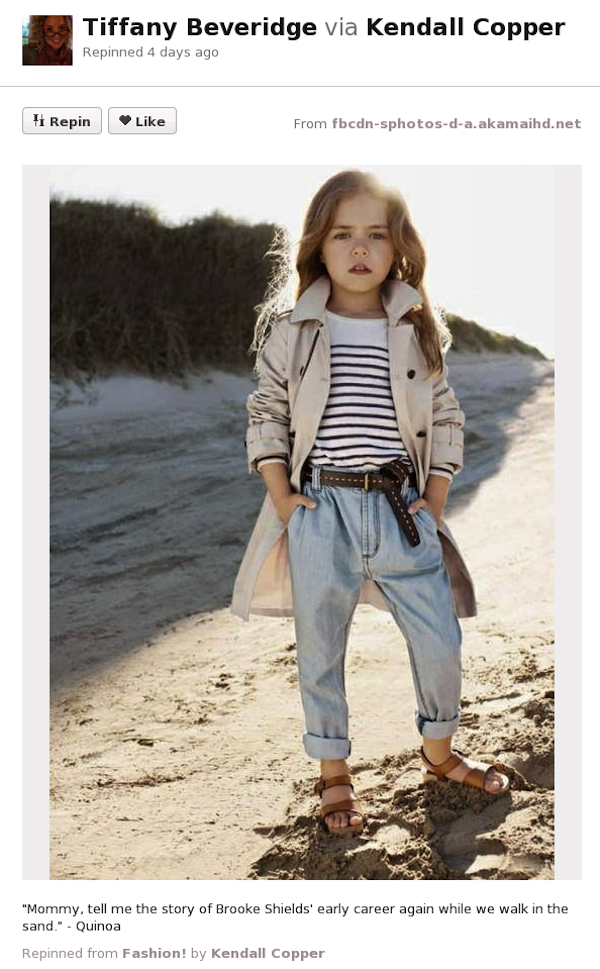 Girl, you don't want your early career to resemble Brooke Shields'. Trust us.