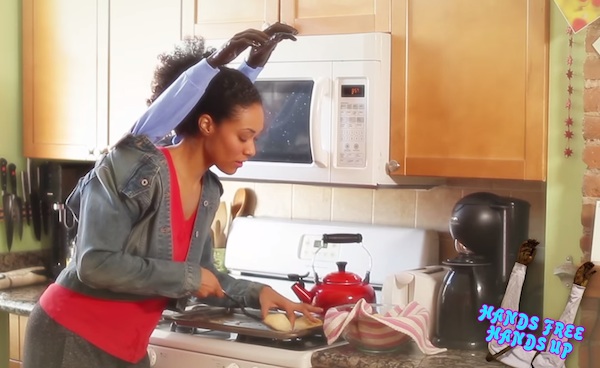 As seen on the TV police assume you stole.

Is dealing with institutionalized racism as an African American getting you down?
Well, cheer up! Now there's a hands-free device that will make it much easier to deal with harassment from the authorities: the Hands Free Hands Up.
Wearing this extra set of arms—always up in the air—makes it possible to play sports, decorate a Christmas tree, or even walk around your own neighborhood and also be African-American—without fear of getting shot by police.
The sketch was written by Lauren Adams, Nore Davis & Brendan Fitzgibbons and directed by David Bluvband. If only ending police harassment was really only $29.99—they'd have a pretty decent business model on their hands (which I assume are currently up).