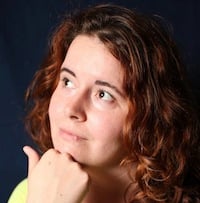 Filed by Aimee Lutkin

|

Aug 03, 2015 @ 1:47pm
After a gunman killed two women in a movie theater during Amy Schumer's "Trainwreck," people demanded a response from her:
@cdickason11 @sfclem Her name was Mayci, not Marci and I think about her and Jillian everyday. Don't worry I'm on it. You'll see.
— Amy Schumer (@amyschumer) August 1, 2015
Author Sarah Clements, daughter of a Sandy Hook survivor, wrote an open letter to Amy Schumer after the Lafayette, Louisiana shooting that left two women dead. In it, she says:
I know deep down that the tweet you sent after the shooting was not all that you've got. And we need your voice in this movement. We need your help.

Join your colleagues Sarah Silverman and Kristen Schaal. Join our movement. Write an op-ed. Support an organization. Demand change. Be a voice for our generation and for women — two groups who make up most of the victims of the gun violence in our country.
The tone was heartfelt and slightly condescending, which you can see Amy responding to in the tweet above (the letter also originally spelled victim Mayci Breaux's name as Marci), but her pique might also come from the fact that she has been cooking up plans to address gun violence in a more head-on way than just this message posted at the time of the tragedy:
My heart is broken and all my thoughts and prayers are with everyone in Louisiana.
— Amy Schumer (@amyschumer) July 24, 2015
Amy has paired up with her cousin, New York Senator Chuck Schumer, to address gun control in the state and, hopefully, nationally. At a press conference today, they spoke at length about a proposed outline that includes stronger background checks, rewarding states that submit all the required information to the federal government and penalizing the ones that don't, and increased funding for the federal Substance Abuse and Mental Health Services Administration.