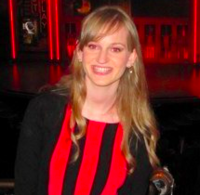 Filed by Orli Matlow

|

Jun 24, 2016 @ 9:20am
Many bros abroad in Britain are brexcited about the Brexit, which broils down to a brexpedited breconomic brexecution, brexpelling brexpats. Breplexed? Here's a quick brexplaination.
What is Brexit?
Brexit, the celebrity couple name for "Britain" and "Exit," is a policy for a United Kingdom divorce from the European Union that passed Friday morning with a public referendum. The British people voted/broted to peace from the EU, with 52% of the British brublic voting to leave and 48% broting to stay.
What is the European Union?
Remember the time throughout basically all history when European countries were at war with one another? Like, there was literally a conflict called the Hundred Years' War? Surely you must remember World War I? And World War II, arguably the craziest one (and not just because it inspired the most movies), where England and Germany (at the risk of sounding too scholarly) bombed the sh*t out of each other? And that was only 71 years ago!