Watching Anderson Cooper call Donald Trump a 5-year-old at CNN's Town Hall was deeply satisfying.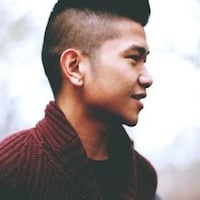 Filed by Keith Estiler

|

Mar 30, 2016 @ 9:59am
During Tuesday night's CNN town hall, Anderson Cooper asked Donald Trump about his latest contentious tweets. In case you haven't heard, one of Trump's tweets featured a photo of Ted Cruz's wife, Heidi Cruz. The Donald seemed to imply something about her looks when he captioned the photo: "A picture is worth a thousand words."
The CNN town hall exchange started like this:
Trump: I thought it was a nice picture of Heidi. I thought it was fine.
Cooper: Come on.
Trump: I thought it was fine! She's a pretty woman.
Cooper: You're running for president of the United States.
Trump: Excuse me. I didn't start it. I didn't start it.
Cooper: But sir, with all due respect, that's the argument of a five-year-old.
Trump: No it's not.
Cooper: The argument of a five-year-old is "he started it."
Trump: You would say that. That's the problem with our country.
Cooper: Every parent knows a kid who says he started it.
Trump: That's not a five-year-old.
Trump continued to fire back very Trump-like, defending his stance in a very childish manner and responding to Cooper like they were arguing on a playground.