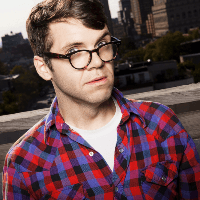 Filed by H. Alan Scott

|

Aug 09, 2016 @ 3:51pm
If some people evolve on issues, Donald Trump explodes. He's had so many changes of heart that simply getting ice cream with him must be horrible: I'll have vanilla, NO, wait, chocolate, NO, ugh, strawberry, but maybe vanilla! Now we have a handy dandy video to help us see the Donald in all his glorious flip-flops evolution.
Some highlights...
On Iraq.
On Hillary Clinton.
On Immigration.