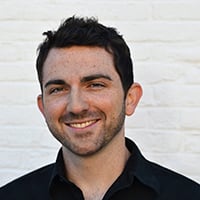 Filed by Chip Dwyer

|

Dec 22, 2015 @ 10:11am
At a Monday night rally, Donald Trump criticized Hillary Clinton's 2008 loss to Barack Obama in vulgar terms, saying she got "schlonged." The word "schlong," if you didn't know, is Yiddish slang for "penis." It's not commonly used as a verb, but that's OK, because Trump's supporters have the worst grammar of any candidate and they probably didn't notice.
Here's what the Donald had to say about Hillary:
Even a race to Obama, she was gonna beat Obama. I don't know who would be worse, I don't know, how could it be worse? But she was going to beat -- she was favored to win -- and she got schlonged, she lost, I mean she lost.
It's unclear how smutty he was trying to be since that's an uncommon usage of "schlong," but using sexist and vulgar language when talking about women has become Trump's specialty.
In the same speech, the candidate lamented how "disgusting" it is that Clinton took a bathroom break during the most recent Democratic debate. Clinton had not yet made it back to the stage when the debate returned from commercial break because the women's room was much further from the stage than the men's. But the mere fact that women pee is disturbing to Trump, who said:
I know where she went, it's disgusting, I don't want to talk about it. No, it's too disgusting. Don't say it, it's disgusting, let's not talk, we want to be very, very straight up.