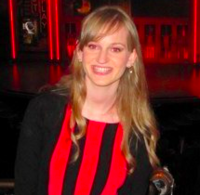 Filed by Orli Matlow

|

Sep 29, 2015 @ 3:05pm
Edward Snowden: Hero. Traitor. Tweeter. The famous whistleblower has been off the map since being accused of espionage, and by off the map, we mean Russia, which is basically that far north. While he recently talked dick pics with John Oliver, we don't know much about his sense of humor and innermost thoughts, which is exactly what Twitter is for. The only account Snowden is following so far is the NSA, and we sure as hell know that they're following him:
Meanwhile, a thousand people at Fort Meade just opened Twitter.

— Edward Snowden (@Snowden) September 29, 2015
His first tweet, whether intentionally, seems like a #SponsoredTweet for Verizon.
Snowden was welcomed to the Twitterverse by master of the universe Neil deGrasse Tyson: