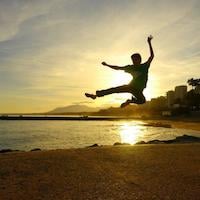 Filed by Mitchell Friedman

|

Mar 14, 2016 @ 3:55pm
On Friday, the absolute elite of the political elite gathered in Washington D.C. to mourn Nancy Reagan at her funeral. Among the many photo ops was one that Hillary might come to regret, or use as an example of her bi-partisanship, or just totally ignore because she thinks no one's going to worry about a picture when there are so many serious issues to discuss. It's of her sharing a smile with George W. Bush:
Three definitive ways of thinking have surfaced in the Twitter comments:
1. "This proves it, Hillary is reaching across the aisle!"