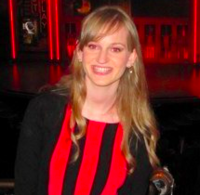 Filed by Orli Matlow

|

Sep 17, 2015 @ 5:37pm
Last night during the GOP debate, candidate and presidential son/brother Jeb(!) Bush defended his brother against Donald Trump (George W., not Marvin, though Marvin could use all the help he can get). Trump pointed out how the Bush Administration gave us Barack Obama, "because it was such a disaster those the last three months, that Abraham Lincoln couldn't have been elected." Jeb retorted, "As a relation to my brother, there's one thing I know for sure, he kept us safe." He went on to describe how great Dubya was at photo-ops in rubble of 9/11, and basically that those pics are stronger than policies.
Today, Jeb tweeted his quote with the beautiful image he described:
Using 9/11 photographs and rhetoric is definitely one of the best trends of the past 14 years, and Jeb is ON IT. Of course, the pairing of "kept us safe" with the worst terrorist attack in history struck some pesky naysayers as odd:
@JebBush this is like if you said "he didn't eat burgers" and then attached a picture of george eating a huge ass burger

— stefan heck (@boring_as_heck) September 17, 2015