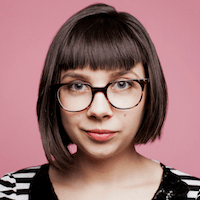 Filed by April Lavalle

|

Aug 01, 2016 @ 10:25am
John Oliver recapped the DNC on Last Week Tonight, giving the Dems their fair share of ribbing after their convention last week. Oliver hits on all of the more memorable parts of the convention, like the balloons, "human sweater vest" Tim Kaine, and Khizr Khan's moving speech about his Muslim son's sacrifice to the country.
Of course, not being the best at taking criticism, Trump definitely had some words about Mr. Khan's speech, and in turn, Oliver definitely had some words about Mr. Trump.
True, the DNC was far from perfect. In fact, it was a bit of a mess. But Trump made sure that his actions after the convention overshadowed the missteps of the Democrats and put the focus squarely back on what a lunatic he is.
The DNC resulted in a 10-point poll bump in Hillary's favor, but maybe she should be thanking the Donald as well. The more he talks, the better she seems to do.