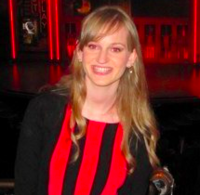 Filed by Orli Matlow

|

Aug 31, 2016 @ 9:42am
It's hardly news anymore when a member of the Trump campaign says something sexist, but this deserves a closer look. Kellyanne Conway, the third brave soul to take on the gig of Trump campaign manager, has a history of ridiculous comments about rape.
In 2013, Conway participated in a PBS roundtable discussion about women in the military. It was right after the Pentagon lifted the ban on women in combat roles, and the panelists were discussing both the physical rigor required for combat and the military's problem with sexual assault. Conway says these two are connected.
"If we were physiologically — not mentally, emotionally, professionally — equal to men, if we were physiologically as strong as men, rape would not exist," Conway said. "You would be able to defend yourself and fight him off."
CNN, who uncovered the internet, notes that Conway wasn't asked to talk about rape, she just volunteered her view while talking about the physical endurance capabilities of female soldiers.