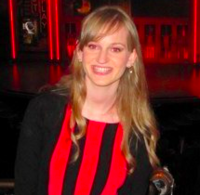 Filed by Orli Matlow

|

May 27, 2016 @ 11:09am
Martin Shkreli, the Pharma Bro famous for upping the price of AIDS medication 5,000% and hoarding a Wu-Tang Clan album, has done the inevitable in his journey of douchebaggery: endorse Donald Trump.
I haven't been called by the Trump camp. I support him vs. Hillary. He should find a VP candidate who is seasoned in politics, an ugly game.

— Martin Shkreli (@MartinShkreli) May 27, 2016
Not only did he endorse the GOP nominee, he offered that astute advice on what Trump should be looking for in a vice president. Twitter wondered if he was subtly throwing his hat into the ring, but he quickly denied it.
@BuzzFeedAndrew no, i love my country too much. my gifts to the world belong in private service, not public.

— Martin Shkreli (@MartinShkreli) May 27, 2016
The two do have a lot in common. They're both cynically opportunistic businessmen and braggadocious on Twitter.
Someone get me McDonalds right now. I'm not paying or tipping. Just do it because I'm the best.

— Martin Shkreli (@MartinShkreli) May 27, 2016
Crooked Hillary Clinton just can't close the deal with Bernie. I had to knock out 16 very good and smart candidates. Hillary doesn't have it

— Donald J. Trump (@realDonaldTrump) May 25, 2016