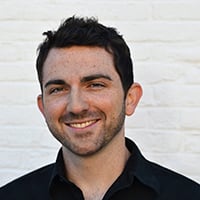 Filed by Chip Dwyer

|

Nov 25, 2015 @ 5:30pm
Marwa Balkar is a 22-year-old Muslim woman from Corona, California, who took to Facebook on November 20 to address Donald Trump's refusal to reject the suggestion that Muslims be required to carry special IDs. She joins a distinguished list of Americans that are standing up to Trump's brand of racism and fear—a Muslim U.S. Marine expertly called out Trump for the same reason. And a proud Muslim American woman wore a hijab with the stars and stripes in response to some of Trump's ludicrous ideas about mosques.
Balkar had an idea for what her ID badge should look like: a peace sign.
Dear @realdonaldtrump, My name is Marwa, and I am a Muslim. I heard you wanted us to start wearing ID badges, so I decided to choose one for myself. I am not easily identifiable as a #Muslim just by looking at me, so my new badge will let me display proudly who I am. I chose the peace sign because it represents my #Islam. The one that taught me to oppose #injustice and yearn for #unity. The one that taught me that killing one innocent life is equivalent to killing humanity. I heard you want to track us as well. Great! You can come with me on my Cancer Awareness walks at the local middle school, or you can follow me to work where it's my job to create happiness. You can also see how my local mosque makes PB&J sandwiches for the homeless and hosts interfaith dinners where everyone is welcome. Maybe then you'll see that me being Muslim doesn't make me any less American than you are. Maybe if you walk in my footsteps, you can see that I am not any less human than you are. Salaamu alaikum #NOTINMYNAME#FightWithPeace