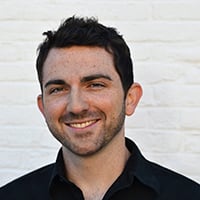 Filed by Chip Dwyer

|

Mar 24, 2016 @ 2:20pm
On Tuesday, Mitt Romney made a sweet joke about Trump's many former wives at the National Republican Congressional Committee's annual dinner. His remark followed a week of Donald Trump and Ted Cruz tweeting about each others' wives for some reason. Romney referenced Trump's anti-immigrant rhetoric to turn the table on the fact that most of Trump's wives have been foreign:
Donald Trump has had several foreign wives. It turns out that there … really are jobs Americans won't do.
The joke has been made before, most notably by comedian George Lopez:
https://www.facebook.com/GeorgeLopez/photos/a.96082366407.96915.30776016407/10153187268656408/?type=3&theater
Lopez is probably just fine having his joke used again at Trump's expense. This joke was probably the most exciting thing that happened at that Republican dinner (except for when they chose a waiter to hunt for sport afterwards).
Meanwhile, the wife war rages on. Trump retweeted an image one of his fanboys made comparing the attractiveness of Melania Trump and Heidi Cruz: