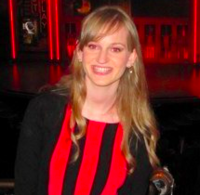 Filed by Orli Matlow

|

Mar 03, 2016 @ 5:05pm
After Donald Trump's victories on Super Tuesday, Google searches for "How to Move to Canada" shot up 1000%, showing that it wasn't only Chris Christie who felt trapped. People are planning escape routes in the event of a Trump presidency and are hoping to seek refuge in the Great White North, which is thankfully a different interpretation of "Great White" than that of Trump's America. Other than the obvious Trump-free existence, here are 10 reasons why you should consider moving to Canada.
1. Healthcare is guaranteed.
Canada holds these truths to be self-evident: that all men are created equal and are endowed by their Creator with certain unalienable Rights, which includes healthcare coverage as guaranteed under federal law. It is publicly funded through taxes and administered by provinces and territories. While it would suck to be diagnosed with a life-threatening illness no matter where you live, at least you wouldn't have to pay out-of-pocket for treatment.
2. There are fewer people.