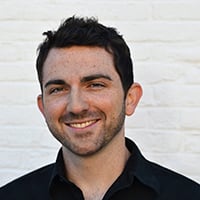 Filed by Chip Dwyer

|

Sep 29, 2015 @ 7:23pm
The Santee Sioux Tribe in South Dakota will open the nation's first marijuana resort on its reservation. The Justice Department outlined a new policy in June that allows Indian tribes to grow and sell marijuana under the same conditions as states like Colorado and Washington, where it has been legalized for recreational use. The ruling is similar to the 1987 Supreme Court decision permitting sovereign nation tribes to operate casinos on their land. Tribe leaders plan to grow their own pot and sell it in a smoking lounge that includes a nightclub, arcade games, bar and food service, and eventually, slot machines and an outdoor music venue. Translation: there is (ultimately) going to be a weed casino with bright lights and munchies.
The hope is, of course, that this will provide new revenue streams to the Santee Sioux, and any other tribes that attempt a similar operation. The Santee Sioux hope to use cannabis in the same way that many tribes rely on casino profits — to make money for community services and to provide a monthly income to tribal members. The marijuana resort will support family homes, a senior living community, a clinic, and a community center offering after-school programs.