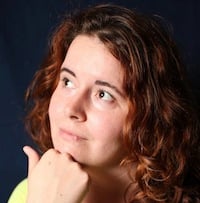 Filed by Aimee Lutkin

|

Oct 12, 2015 @ 5:40pm
The Bard Prison Initiative was started in 1999 by a then-student of Bard College who encouraged fellow students to participate in tutoring at local prisons. They now have six satellite campuses around New York state, awarding degrees to incarcerated inmates annually. And they have a debate team that just destroyed Harvard! DESTROYED. The winning debaters, Carl Snyder, Dyjuan Tatro and Carlos Polanco, are all currently serving sentences. And the Harvard team? Well, they're pretty good at looking like stock images of angry rich kids:
To be fair, the Crimson debaters handled their loss with grace, minus the fact that no one's taught them to not use the word "articulate," writing "There are few teams we are prouder of having lost a debate to than the phenomenally intelligent and articulate team we faced this weekend,and we are incredibly thankful to Bard and the Eastern New York Correctional Facility for the work they do and for organizing this event."
There has been some controversy over the program, as there are law-abiding New Yorkers (or at least ones who've never been caught) struggling to put themselves through college, and a plan to support BPI with taxpayer money was squashed last year. But in the long run, it costs a lot less to educate people than it does to imprison them their entire lives. The Wall Street Journal reports: