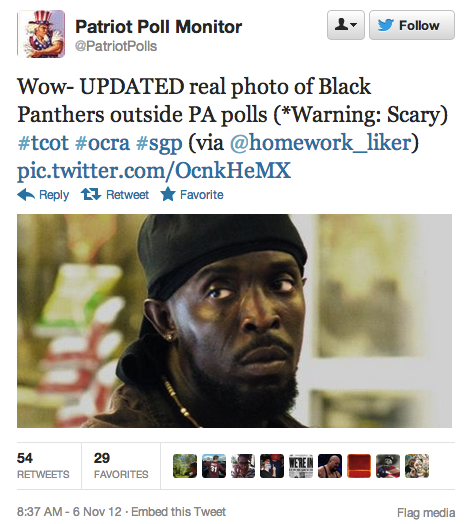 Obama comin', y'all. Indeed.
For anyone who doesn't know, that is the character Omar Little from HBO's "The Wire." Omar is the ultimate GOP nightmare - he's an unemployed black man who robs drug dealers with a shotgun, and he's gay! He's also a fictional character portrayed by actor Michael K. Williams, whom this author met once and he was above-and-beyond nice. It's hard to predict what will happen at the polls, but it's very easy to predict that every four years the Republicans will offer trumped-up (and Donald-Trumped-up) charges of black-people-shenanigans at polling stations. This makes fanatics like @PatriotPolls very easy to fool, because they're already looking for something that isn't there. Here is the glorious original from @homework_liker: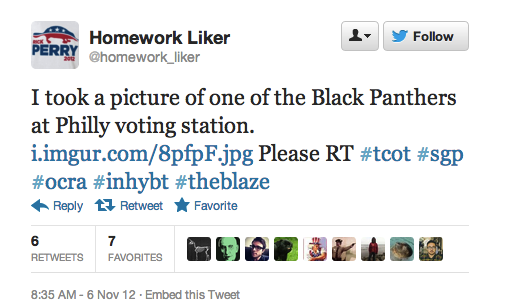 We don't know what your game is, Homework Liker, but you're winning it.