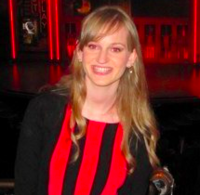 Filed by Orli Matlow

|

Aug 11, 2016 @ 8:47am
Ronald Reagan—the blessed angel of the Republican party, the mention of whose name fills the GOP with joy and pride and patriotism—supported gun control. Because he was shot. By an attempted assassin.
His daughter, Patti Davis, has published an open letter to Donald Trump, her father's party's nominee, addressing his insinuation that "Second Amendment people" could stop Hillary Clinton. Her father having been shot by a "Second Amendment person," the Jodie Foster-obsessed John Hinckley Jr., Davis had something to say to Trump about the power of words.
Addressed directly at Donald Trump, she writes, "I am the daughter of a man who was shot by someone who got his inspiration from a movie, someone who believed if he killed the President the actress from that movie would notice him."
While the Trump campaign insisted that the "Second Amendment people" comment referred to "the power of unification" rather than the power of firearms, Davis pointed out that these words were heard by people capable of all sorts of interpretations.