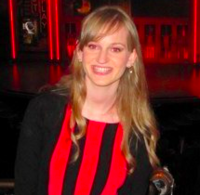 Filed by Orli Matlow

|

Oct 06, 2016 @ 9:23am
Plenty of news is brewing backstage at Fox News with Sean Hannity and Megyn Kelly brawling after Hannity unleashed a snarky tweet. Of course. After Kelly has been shading him for consistently kissing Trump's ass, Hannity "pulled a Trump" and launched a direct attack with an incediary tweet.
That's right, Hannity called Kelly something horrifying that should not be taken lightly. In a community of known racists and sexual abusers, Seanie Boy stooped so low as to call her a Clinton supporter.
This comes on the heels of Kelly criticizing Trump (already a crime among the conservative crowd) for almost exclusively appearing on Hannity's show, a place he knows he won't be challenged.
Megyn Kelly: "We've got Trump speaking with our own Sean Hannity, we'll see whether he speaks to the journalists in this room."

— Ben Terris (@bterris) September 27, 2016
There's more—half-deflated Marshmallow Man Hannity responded to fans who were upset that mommy and daddy were fighting.