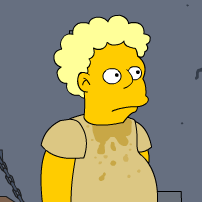 Filed by Donni Saphire

|

Mar 02, 2016 @ 12:12am
Donald Trump and Hillary Clinton won big, but Bernie Sanders and Ted Cruz picked up a handful of states apiece, and Marco Rubio won Minnesota. The leading candidates can see the end in sight, but the thorns in their side haven't given up yet! Victory speeches, rambling talking heads and a forlorn Chris Christie at Donald Trump's side gave Twitter comedians lots to talk about. Here are the 27 funniest reactions to the Super Tuesday results!
1.
I think this is the year Leonardo DiCaprio finally wins Super Tuesday. This joke is good because I combined two topical things

— Sage Boggs (@sageboggs) March 2, 2016
2.
"'Super Tuesday' or, as it's known around my house, 'Tuesday.'" -- Superman, who's only been on Twitter a week so cut him some slack.

— Chris Regan (@ChrisRRegan) March 1, 2016
3.
Bad sign for Sanders that 57% of Oklahoma voters think he's "the old man who lives in Batman's house and makes crumpets for Batman"

— Pixelated Boat (@pixelatedboat) March 2, 2016
4.
Proud I voted in the CA primary, even though they were all "it's not today" and "did you forget your lifetime ban from the public library?"

— Sean Thomason (@TheThomason) March 2, 2016