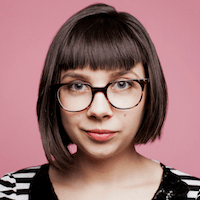 Filed by April Lavalle

|

Jul 18, 2016 @ 3:15pm
We are officially living in a scary rebooted version of The Apprentice. Donald Trump said "you're hired" to ex-Apprentice contestant Theresa "Omarosa" Manigault, making her the Director of African-American Outreach for his campaign.
After her time on Trump's reality show, Omarosa rode the fading reality-star fame train to such shows as Survivor, The Surreal Life, and I Love New York. Now she is ready to get political and work for the man who put her name on the trashy reality show map.
Trump has tasked Omarosa with the daunting job of getting black people to vote for him, even though he is polling at 0% with black voters in the key states of Ohio and Pennsylvania. She told MSNBC:
I'm just wondering who they called because those numbers would be flawed according to to the people who have come out to support him at an amazing faith-based service with African Americans who support Donald Trump. So I look at data, but my reality is that I'm surrounded by people who want to see Donald Trump as the next president of the United States who are African-Americans.