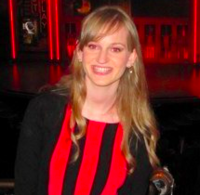 Filed by Orli Matlow

|

Jun 20, 2016 @ 1:32pm
It's tough to find someone to love when you love Trump. Sad! To help build a wall to separate the "crooked" blue state singles from the great, very eligible—the most eligible—bachelors and bachelorettes, lifelong Republican David Goss founded TrumpSingles.com, a dating site exclusively for Trump supporters to connect.
If you want a mate for any one of the following reasons, TrumpSingles is the site you've been looking for:
1.You want to judge racists on their looks, not their racism.
2. You want to bring someone to Thanksgiving who's even more racist than your uncle.
3. You're really into Confederate role play.
4. You're rebelling against your gay parents.
5. You want to meet someone who isn't afraid to say "radial Islam" within 30 seconds of meeting them.
6. You want to meet someone who doesn't think KKK stands for Kim, Kourtney and Khloé.