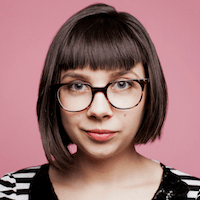 Filed by April Lavalle

|

Jun 16, 2016 @ 8:09am
Many have roasted presumptive Republican presidential nominee Donald Trump over the past couple of months of this ridiculous election cycle, but none as eloquently as Iraq War veteran Corbin Reiff. After Trump made a statement suggesting that U.S. soldiers have stolen money while serving abroad, Reiff took to his Twitter to post a pretty scathing rant about the reality show host politician.
At a rally on Tuesday, The Donald spoke about his suspicions that soldiers were skimming off the money the government had intended for reconstruction projects in Iraq.
Iraq, crooked as hell. How about bringing baskets of money - millions and millions of dollars - and handing it out? I want to know who were the soldiers that had that job, because I think they're living very well right now, whoever they may be.
According to Politico, this statement is in reference to "many known instances" of American soldiers who took U.S. government cash intended for reconstruction projects in Iraq. Being accused of being a thief while serving the country did not sit right with former Sergeant Reiff, and he, in his own words, went on "a bit of a rant."
Just a small warning, I'm about to go on a bit of a rant.

— Corbin Reiff (@CorbinReiff) June 15, 2016
I rarely discuss politics on this platform, but yesterday, the Republican nominee for President said something that compels me to speak out.

— Corbin Reiff (@CorbinReiff) June 15, 2016